Rockstar Games' record-breaking game of the year (2013) has been making a lot of news in popularity and sales ever since its release last September.
A couple of reasons for its growing stature and recognition may be rightly attributed to the abundance of in-game glitches as well as the uninhibited open-world gameplay waiting to be exploited by greedy gamers; besides news of an impending PC release that promises to bring superior graphics and gameplay to hardcore GTA gamers.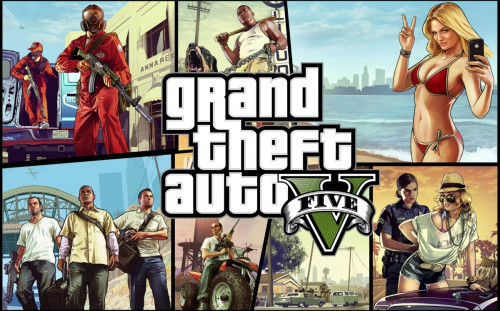 News of an impending PC release is gaining momentum as an allegedly leaked PC footage of GTA 5 recently surfaced online, making waves on the internet. The leaked video was first spotted online by Junkie Monkeys who attributed the work to a YouTube user warrockteam1.
Warrockteam1 is known for his successful mods with GTA 4 and other games. However, it is still unclear how he managed to get his hands dirty with a leaked PC footage for GTA 5. Though the footage was believed to be a fake by many within GTA community, it was abruptly taken down with a copyright strike from Take-Two Interactive on grounds of infringing its intellectual property.
The video is no longer available for public viewing as it displays the message: "This video is no longer available due to a copyright claim by Take 2 Games."
Check out the video screenshot for the same below: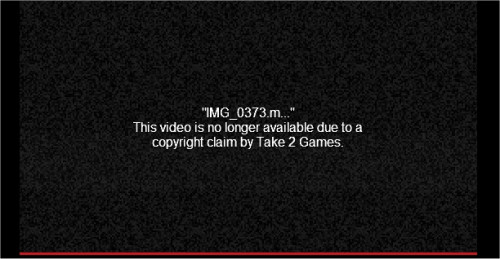 As CinemaBlend notes, it is unlikely that Take-Two's legal team would waste its time in taking down a fake PC footage, as its track record suggests zero such instances in the past when several fake GTA 5 PC video uploads went viral online and Rockstar took no action against them.
Other key point to note is the name of the video which reads "IMG_0373.mp4". It is quite suspicious that why someone would try to protect a fake PC footage from appearing in YouTube search filters, if it had no copyright issues.
CinemaBlend goes a step further reminding us of its recent copyright dispute with the leaked configuration data of the PC/PS4 build of GTA 5 that was published online. The infringing images of the game code for PC /PS4 had then attracted a fine of $250,000 from Rockstar and Take-Two.
Given the flurry of leaks recently, the leaked PC footage for GTA 5 should have indeed raised some serious concerns with the game developer, forcing an evasive takedown.