13 dead as church bus collides head-on with truck in Texas
The bus was carrying elderly church members returning from a three-day camp retreat.
Thirteen people have died after a church bus carrying elderly members collided head-on with a large pickup truck in Texas on Wednesday (29 March).
The First Baptist Church of New Braunfels, Texas, confirmed on its Facebook page that 13 of the 14 occupants of the bus were dead and the survivor was "in serious but stable condition".
The crash took place outside Garner State Park in northern Uvalde County about 130km west of San Antonio.
The Associated Press cited Lieutenant Johnny Hernandez of the Texas Department of Public Safety as saying the 13th person died at a San Antonio hospital, while the bus driver and 11 passengers died at the spot.
Earlier, Seargent Conrad Hein of the department told reporters that 12 people, including the bus driver, died, while three injured - including the truck driver - were rushed to a hospital in San Antonio.
The church said in an earlier post on its Facebook page that the accident took place at around 2pm (8pm BST) when senior members were returning home from a three-day retreat at Alto Frio Baptist Encampment. In a subsequent post, it said the families of the victims have been notified.
Texas Governor Greg Abbot expressed "deepest condolences to the victims and the families of those involved in today's tragic event". He added that he was "saddened by the loss of life and our hearts go out to all those affected."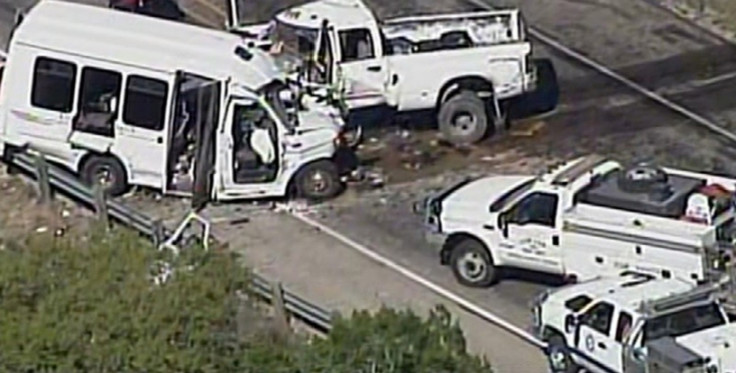 © Copyright IBTimes 2023. All rights reserved.