UK-based mobile operator Lebara has launched a new worldwide multi-ethnic movie and live TV channel streaming service dedicated specially to migrant communities across the world who want to watch unlimited content from their home country.
Lebara Play has launched with over 150 TV channels and 3,000 movies that can be watched on multiple mobile devices, on the web, or using a set-top box on the TV, costing £9.99 a month pay-as-you-go or a subscription plan of or £149 for 12 months, which includes the TV set-top box.
The platform is available in 13 languages and at the moment, the content available is predominantly Tamil Bollywood, Turkish and various African regions including Nollywood, but Lebara is continuing to sign new deals with content providers and hopes to have Chinese Mandarin, Romanian, Polish, Hindi, Pakistani, Bengali, Punjabi, and Malayalam content by the end of 2015.
Users can purchase top-up cards at existing Lebara distributor outlets and simply top up with £10 in order to pay for a month's worth of movie and TV channel streaming, the same way they currently top up their pre-paid SIM card for calls and data.
The product will also be available at retail stores in Europe during the initial launch, and at mobile phone stores such as Carphone Warehouse in the UK.
Lebara expects that most users will pay for the service using top-up vouchers so that they are not bound by contract, but the firm is offering two months' free of Lebara Play if users subscribe for a year. If users pay with a credit card, they get 50% off the subscription for the first month.
Fully licensed content and some of it is free
"This is how we see the future beyond the mobile virtual network operator (MVNO) business we've built in the last 10 years, which is very relevant to migrants' lives," Lebara Group Chairman and CEO Yoganathan Ratheesan told IBTimes UK.
"We studied the market, analysed it and asked how much can our customers afford to pay for the service? If you really want to provide the service to everyone, rather than just people who can afford £30 a month, we looked at what can they afford. This is what we believe people can afford. Yes, it's been extremely difficult to work out the licensing, but there we are."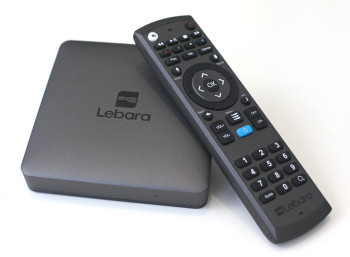 Lebara stresses that its service is 100% legal and all the content has been fully licensed in deals with partners worldwide. On top of that, 20% of the movies and 25% of the TV channels available are completely free to watch, while rest of the content is premium and requires a subscription to view.
Users can switch between watching content on mobile devices and the web instantly, the same way Netflix works, but if they want to watch content on a TV, they will require the set-top box and a broadband connection.
The set-top box comes with an unusual remote that has regular functions on one side, and comes with a Qwerty keyboard on the other side to make it easier for users to type in long titles to make searching for content easier.
There is also the function to plug headphones into the remote for private viewing, rather than having to plug in to the TV and stretch cables across the room.
No sport just yet but that's on the way too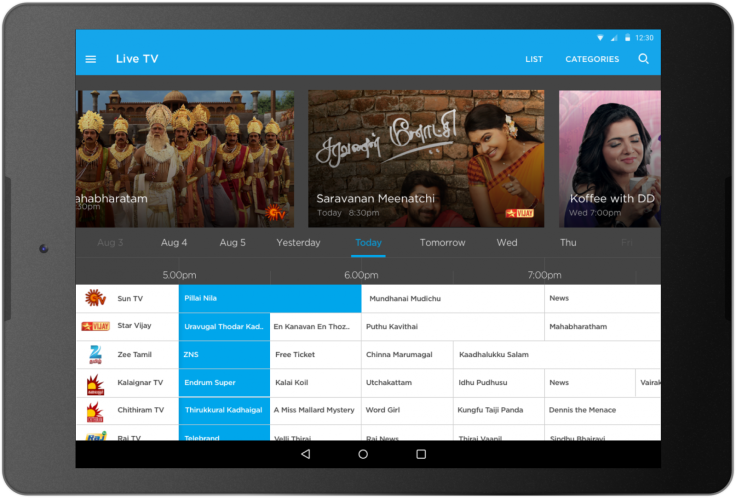 At the moment, there are no sports channels available, but Lebara says it is already working out the licensing and is planning to focus on getting cricket as well as Turkish and Polish football league content over the next few months.
"We're trying to unshackle them from needing to have a landline or needing to have a subscription in just one country. We don't believe that you need to consume media in a traditional manner or just on demand," Lebara Play CEO Aditya Thakur told IBTimes UK.
"We're currently working on the licensing, but whatever content is available back home, unless if we are confident we can provide at least two thirds of the content, then there's no point as we're just doing what others are doing."
Lebara says it has spent months training its distributors in special workshops so that they can be brand ambassadors to explain the product and promote it to customers who come in for their regular mobile top-ups, and although its background is in operating an MVNO, having an existing migrant mobile subscriber base of 5.3m gives them a head start.
"We just want to keep it as simple as possible so that people can understand it within 30 seconds," said Ratheesan.
"Lebara operates in only 8 countries today. As you expand the number of countries and products, our opportunity in the market will be far greater than what we have been able to achieve. To us it's very clear what we are trying to achieve."