LeBron James' alleged stepfather Da Real Lambo viciously attacks NBA star in video
Lambo also hit out at Tristan Thompson.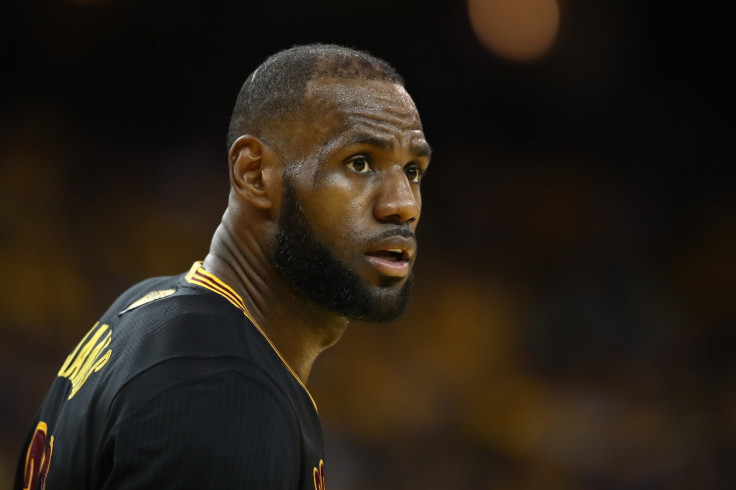 LeBron James' alleged stepfather Da Real Lambo took to social media to viciously lash out at the NBA star, saying that his close ones should choose between him and the basketball player.
Lambo, who was said to be married or was in a relationship with the Cleveland Cavaliers star's mother, Gloria, but parted ways after three years together, unleashed his anger at the player on Instagram.
According to HollywoodLife, Lambo, who is said to be a rapper, could be angry with the NBA champion for cutting him off and convincing his mother to leave him.
"F**k LeBron! You either rocking with team Lambo or y'all f*****g with that sucka a** n***a, LeBron!" Lambo said in a now-deleted video.
"That n***a ain't got no swag, man! That n***a LeBron came to Miami and I gave him heart and swag! That n***a LeBron want to be like Lambo!"
Lambo then went on to say that some members of LeBron's family were borrowing money from him.
"You still got your uncles and them still in the hood, they borrow money from Lambo! Y'all about to make me start bragging. All y'all LeBron fans, y'all on my d**k because LeBron's on my d**k! That f**k n***a LeBron wish he was Lambo! He wish he was a man like Lambo."
He also called upon host Wendy Williams to have him on her show so he can spill the beans on LeBron.
"Wendy Williams, what's up, baby! I'm coming. I'm coming to let you know about that f**k boy! I know y'all gonna want to hear this info!"
Before lashing out at the basketball player, Lambo hit out at Canadian basketball player Tristan Thompson. He told Thompson to keep Khloe Kardashian away from LeBron.
LeBron is "furious," a source close to his wife, Savannah James, told the celebrity gossip website. He is "not going to ignore this. He's looking into pressing charges. This is harassment."
"Savannah is well aware of everything that's been going on," the source said. "Savannah got LeBron's back on this. There is no question in her mind as far as him and Khloe are concerned."
© Copyright IBTimes 2023. All rights reserved.