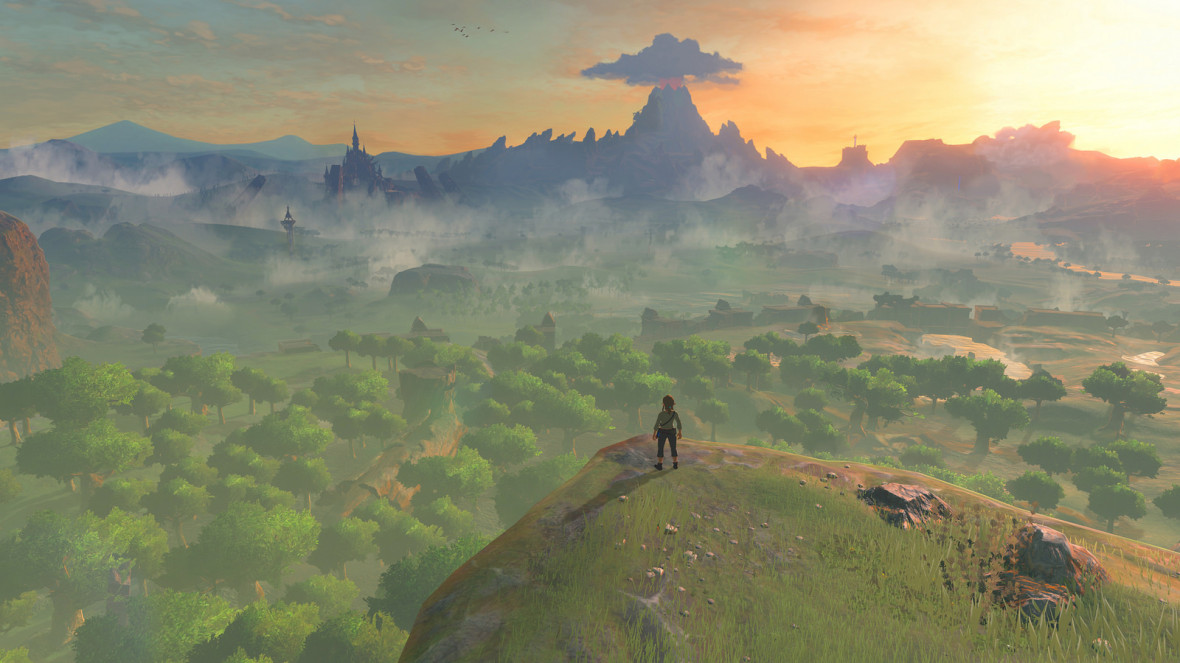 One of the main events of this year's E3 trade show in Los Angeles (12-14 June 2016) was Nintendo's latest in the Legend of Zelda series. Until now, information about the game has been scarce with just a trailer and a short gameplay demo hinting at an open world, and changes to the established Zelda formula. At E3 2016, during day one of their Treehouse livestreams, Nintendo announced the game's subtitle: Breath of the Wild, and showed off several hours of gameplay footage.
After the brand new trailer, Nintendo's Treehouse presenters – with the help of Zelda producer Eiji Aonuma – dished out new details regarding how the game works and what players can expect from what looks like a major leap for the Zelda series. Health is now replenished with food, weaponry can break, there's more custom clothing options, a stamina meter, dedicated jump button and the players can tackle dungeons more freely in the order they choose.
Primarily however, fans were stunned by the kingdom of Hyrule – Breath of the Wild's open world setting. It's simply beautiful, but we'll let the screenshots below do the talking.