Nintendo has confirmed a 13 February release date for its anticipated remake of The Legend of Zelda: Majora's Mask.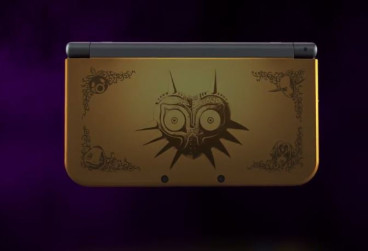 The game will be released in tandem with the two New 3DS consoles and Monster Hunter 4 Ultimate. Both games will also be getting their own special edition versions of the console in time for that release.
Each special edition will come with the game already installed.
Fans have been clamouring for a remake of the beloved cult classic, since the remake of its predecessor Ocarina of Time launched with the first generation 3DS in 2011.
The Majora's Mask remake was announced last year and it appears now that Nintendo had been holding out to launch the game with its new upgraded version of the device.
A trailer for the Majora's Mask special edition can be watched below...