Lenovo, soon to be the world's number one PC maker, has reported better than expected profits due to continued growth in its home territory of China.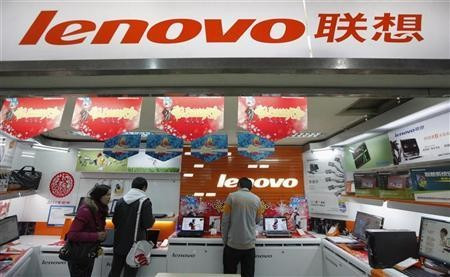 The Chinese PC, tablet and smartphone maker recorded profits of $141.4m (£90.2m) for the three months to the end of June, up 30 percent compared to the same period last year. However its profits grew at the slowest pace in more than a year, with margins narrowing as a result of rapid expansion and gains in market share.
The Chinese market remains the main source of growth for Lenovo, contributing around 42 percent of its total revenue, however the entire Chinese market has softened recently and a number of Chinese firms have issued profit warnings, signalling a much tougher current quarter for Lenovo.
The PC market has been in crisis for some time now, with last month signalling the seventh consecutive quarter of flat to single-digit growth in the market.
Lenovo however has bucked this trend in recent months, recording a growth of 9 percent in the first quarter of 2012, compared to a decline of 3 percent in the overall market.
Lenovo is currently the second largest PC manufacturer in the world, shipping 12.8 million units in the last quarter, according to the latest figures from research firm Gartner. It is quickly closing in on top spot however, as HP's market share declines, falling over 12 percent in the last 12 months.
"Although challenges to worldwide PC demand remain largely due to weakening economic condition, Lenovo remains both optimistic about the future of the PC market and committed to innovation," Lenovo said in a statement.
Rapid growth
Lenovo has seen rapid growth in recent years thanks to aggressive pricing and overseas acquisitions, one of the most high profile of which was the purchase of the ThinkPad laptop range from IBM back in 2005.
Last year the company acquired Germany's Medion - makers of gaming laptops - and penned a deal with Japan's NEC, all of which will help establish Lenovo on a global presence.
As well as producing PCs, Lenovo also has a loss-making smartphone division, which produces the LePhone smartphones.
These are currently sold almost exclusively through Chinese carriers, but in a media briefing, the company said it would be looking to sell these on the open market - which it hopes will see the division turn a profit in coming quarters.
Lenovo stock has risen around 20 percent so far this year, outpacing competitors like Dell, Acer and HP.