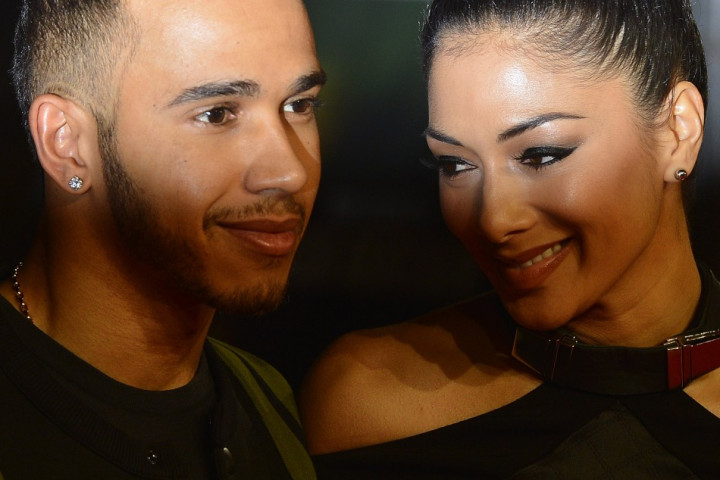 Formula 1 superstar, Lewis Hamilton, who recently split with pop singer Nicole Scherzinger, was seen partying with other women at the Playboy mansion in Los Angeles.
Snoop Dog, Bai Ling, Angela Zatopek and Kim Glass were also spotted at the 8th annual BTE All Star Celebrity Kick Of Party at the Playboy mansion.
The 28-year-old former Formula 1 world champion with McLaren-Mercedes began dating Scherzinger after the MTV Awards in 2007. However, conflicting schedules and the fact the 35-year-old singer is based in the US and Hamilton in Switzerland (when he's not travelling for his career) led to several difficult moments.
In January 2010, the two were reported to have broken up and the same speculation surfaced in October the following year. The two were then reported to be on the verge of breaking up last summer as well, when the former Pussycat Dolls singer confronted him about his infidelity. The couple stuck it out that time but it seems they've finally given up the ghost.
"It's so hard to keep up a relationship when they're barely in the same country as each other. Both have supported each other in their careers and will continue to do so. But the nature of their work ultimately cost their relationship," a source close to the couple stated.
Meanwhile, Scherzinger confessed that she was left feeling lonely after the break up.
"I don't have anyone here, I don't have my family, I don't even have any friends here. My publicist is my closest friend," Scherzinger said.
"It gets lonely but I'm working all the time. If I'm not doing X Factor I put myself in the studio or I also love good food, so I'm getting to explore lots of different restaurants here. I take my publicist and my assistant as my dates, literally," she added.