As part of its strategy to take on rivals such as Samsung and Apple in the high-end large screen market segment, LG will be coming out with a new phablet.
Dubbed LG G4 Note, the phablet is under development, reports the Korean Herald, citing unnamed sources. The manufacturer is believed to have applied to the Korean patents office last month for a trademark for the product.
According to market watchers, the new phablet could be the premium device cited by LG's mobile business chief Cho Juno at the 2015 MWC convention in Barcelona earlier this month.
"We are planning to release a product that stands above the G series. It will be launched during the second half of this year," hinted Cho Juno at the MWC.
The company is apparently encouraged by the success of its G3 smartphone.
"The firm will grab the third place in terms of sales in the global mobile market," said Juno, adding that "the upcoming premium phones would help it obtain the spot".
While hardware details are sparse, PhoneArena obtained access to a new LG smartphone from the FCC database.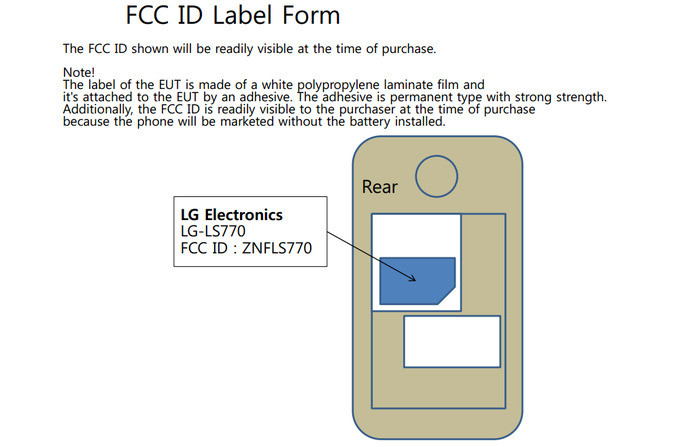 Bearing model number LG-LS770, the LG device is a Sprint variant, as indicated by the prefix.
On paper, the LG-LS770 is described as a phablet with the screen measuring 147mm (5.8in). The device is 79.3mm wide by 154.1mm tall, slightly larger than the LG G3. The document further hints the device would have a smart cover and a stylus.
As its sketch indicates, the LG-LS770 has a removable back cover and replaceable battery. The capacity of the battery is rated as 11.6Wh at 3.85 volts, ie about 3000mAh. It supports LTE brand 2, 4, 5, 12, 25, 26 and 41.