The next big thing in smartphone design is flexible displays, and mobile manufacturers are rolling with it. LG is said to be working on a foldable device that it allegedly plans to unveil later in 2017, and now a patent has surfaced that gives us some clue as to what it might look like.
The patent describes a device with a flexible screen that can be folded either way. Fully extended, the device becomes a seven-inch tablet, which transforms into a 5.5in smartphone when collapsed.
Unlike the design for Samsung's Galaxy X, the handset itself isn't flexible: instead, the two 'halves' of LG's phone are adjoined by a hinge and the display. There appears to be some very clever engineering involved here, with images showing how the screen could be pulled across to reveal what looks like the device's camera, power switch and fingerprint sensor.
Because the display is one seamless piece, the handset would be capable of displaying context-relevant software buttons on-screen based on its configuration. Specifically, the patent shows pause, play and stop buttons on the 'hinge' of the display while playing a video.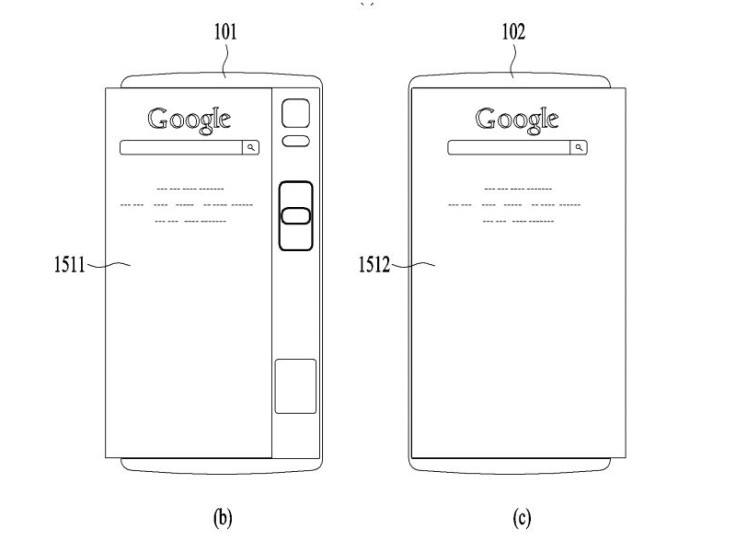 This also means the conceptual device could offer a truly edge-to-edge display that wraps around to the rear of the device. Presumably it would require some sort of false touch-detection software to stop users from erroneously hitting buttons on the back of the device while using it in smartphone mode – we'll just have to wait and see.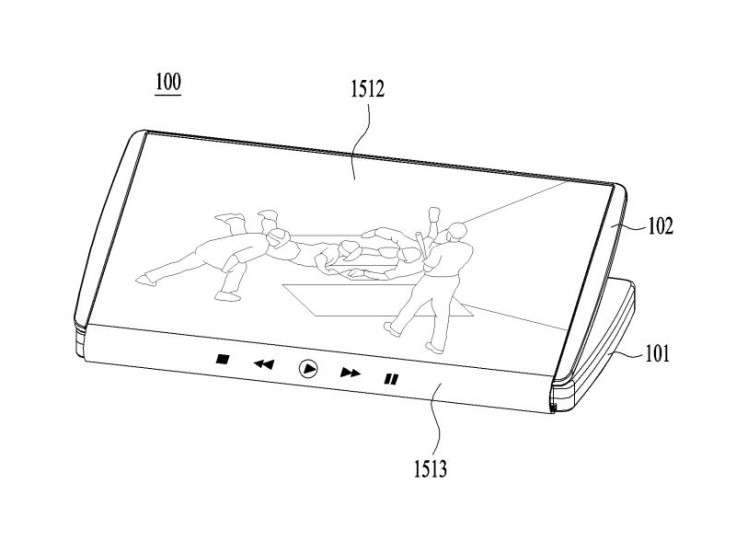 The patent, as seen by GSM Info, was published on Tuesday (17 January 2017), meaning that it could be a fairly accurate representation of LG's upcoming flexible phone. Rumours suggest the South Korean manufacturer would join rival Samsung in unveiling its malleable mobile later this year, so watch this space.