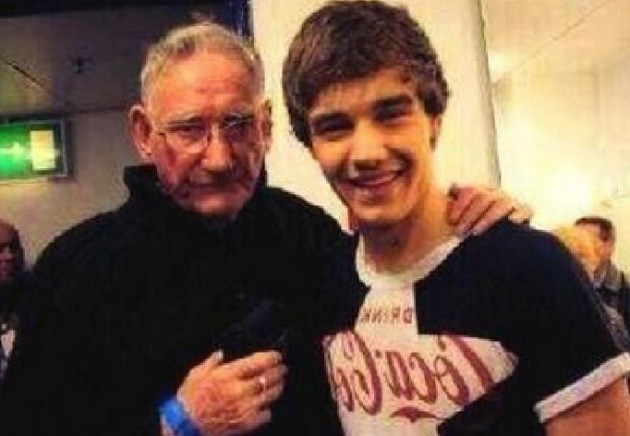 One Direction star Liam Payne missed his grandfather's funeral as he is currently in Australia on Take Me Home world tour with his band.
Fans have been tweeting their kind comments for the singer's loss making #RIPGrandpaPayne and #StayStrongLiam internationally ttrending topics on Twitter.
"@igottabe1D Liam missed his grandpas funeral today. Pray for Liam and Grandpa Payne :'( #RIPGrandpaPayne #StayStrongLiam"
"@1DftCherLl0yd #StayStrongLiam #RIPGrandpaPayne @Real_Liam_Payne I'm sure that your grandpa is so proud of you. We love ya so much."
"@locoforliam RIP grandpa Payne I never knew you but thank you so much for helping bring this amazing boy into the world."
"@DimiSklr_23 Grandpa Payne will always protect&love u no matter where he is ♥ @Real_Liam_Payne #RIPGrandpaPayne #StayStrongLiam "
"@larrynaps He got to see Liam accomplish something so wonderful and i'm sure that's what he wanted. Rest peacefully grandpa payne :) #ripgrandpapayne"
The 20-year-old took to the micro-blogging website to thank his fans during the crucial time.
"Thanks for everyone's support at this hard time obviously this has been a tough few weeks for me I've never been through anything like this>" he wrote, adding," And your support means the world so thanks guys night x"
One Direction Announce Global 1D Day On 23 November
The Kiss You singers announced that they will host a global event - 1D Day, a special day which will involve a seven-hour live stream video with special events, celebrity guests and more.
"1D Day is an exciting opportunity for everyone everywhere to take part in a unique global event, providing an exclusive insight into the lives of One Direction - and the people around them. 1D Day will consist of a seven hour stream, filmed live from a television studio and comprising a whole host of special features, celebrity guests and content created by you," explains the official website.
"A few months ago we decided that we wanted to give back something to all the fans who supported us," Harry Styles said in a video about the event.
"We had such an amazing three years and we couldn't have done it without you guys," Payne added, "So we put all our heads together and came up with the idea of 1D Day."