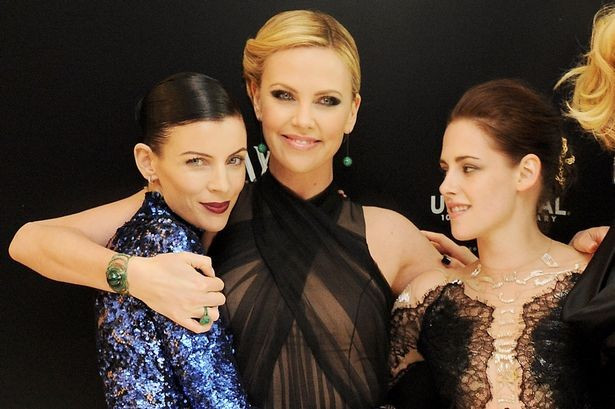 British model Liberty Ross is divorcing film director Rupert Sanders after his fling last summer with Twilight star Kristen Stewart, whose own relationship with Robert Pattinson was also damaged by the affair.
Former Vogue model Ross filed divorce papers in Los Angeles on Friday 25 January, six months after the affair came to light.
The news comes days after Stewart, 22, and Twilight star Pattinson, 26, reportedly broke up for good after attempting to patch up their relationship. Subsequent reports have claimed, however, that the relationship is back on again.
Ross, 34, is seeking joint custody of her children with Sanders, Skyla, seven, and Tennyson, five, according to the court papers.
She flew back to the UK from the couple's LA home in July after Sanders, 41, and Stewart, who worked together on Snow White And The Huntsman, were photographed kissing in the Hollywood hills.
In the film Stewart, 22, played Snow White while Ross was cast as her mother.
The scandal prompted public apologies from both parties. "I am utterly distraught for the pain I have caused my family," Sanders said at the time.
Stewart issued a statement apologising to Pattinson, with whom she shared a house. "This momentary indiscretion has jeopardised the most important thing in my life, the person I love and respect the most, Rob. I love him, I love him, I'm so sorry."
One of Miss Ross's friends described the encounter between Sanders and Stewart as "one of those silly flirtations".
Ross later return to the United States and tried to patch things up with Sanders. But a friend said she had been "knocked for six and it had all got too much".
Ross has now formed a friendship with Jimmy Iovine, accompanying the American music producer to parties during the Golden Globe Awards in LA earlier this month.
"There's no indication anything has happened, but there is a lot of attraction between them," a source told the New York Post.
READ: Liberty Ross Divorce: Actress Feels Sorry For Robert Pattinson Following Kristen Stewart Cheating Scandal