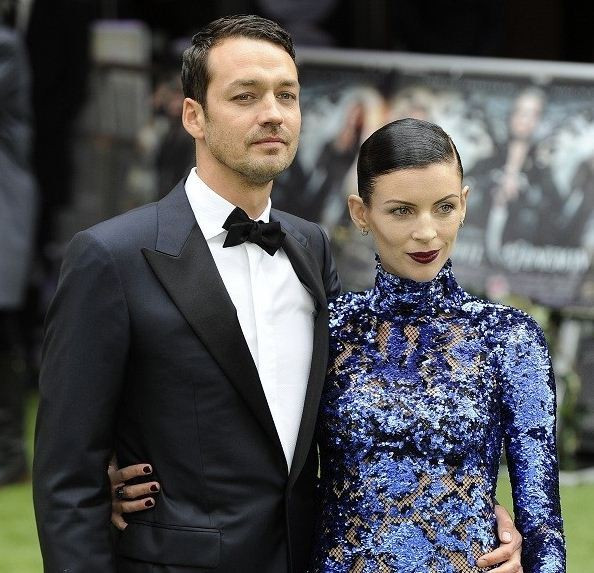 British model Liberty Ross has filed for divorce from husband Rupert Sanders. The Snow White and the Huntsman director was caught cheating with actress Kristen Stewart six months ago. Though the 34-year-old mother-of-two is going through a difficult phase, she is also has sympathy for Stewart's longtime boyfriend Robert Pattinson.
"Rupert brought them into this entire situation and unfortunately she and Robert, the poor little guy, were hurt the most. The entire situation is one she wants behind her and being away from everyone involved would be best for her," a friend close to Ross revealed to Hollywood Life.
"This[divorce] was a long time coming," a source close to Ross, (who played the role of Queen Eleanor, Stewart's mother in Snow White and the Huntsman) told US Weekly, adding that Sanders "did want to try to repair the relationship and didn't want a divorce" following his affair.
Another source added that Ross "was more than a little upset" about the cheating, explaining, "They gave it a shot for the kids, [but] she was just so angry . . .she's the kind of person who wouldn't really ever get over it."
The two even attended marriage counselling to save their relationship.
"It was Rupert's suggestion that he go to therapy with Liberty," a source said then, "He will do anything to save his marriage because he loves his wife and knows he screwed up."
"They have been married since 2003, and have two children together, they have a life together. Rupert is willing to do absolutely anything and everything he can to save his marriage, he knows this is the worst mistake of his life, and he cannot believe he was so stupid. The thought of losing his wife and children, who he loves more than anything in the world is killing him," the insider added.
According to report in TMZ, Ross filed her divorce papers in L.A. County Superior Court and has asked for joint custody of their two children, Skyla and Tennyson. She is being represented by lawyer Laura Wasser and has also demanded for spousal support and attorney's fees from Sanders.
READ: Kristen Stewart Affair: Liberty Ross Files for Divorce from Rupert Sanders