A library named in memory of one of the Charleston massacre victims has been daubed in racist and homophobic graffiti.
Cynthia Hurd was one of nine people killed when Dylann Roof opened fire at the Emanuel AME Church in South Carolina in 2015.
She had been an employee of the Charleston Public Library system for 31 years and had managed the St Andrews Regional Library prior to her death.
Following the massacre of 17 June, the building was renamed the Cynthia Graham Hurd Library to commemorate her contribution to the society.
When library staff arrived at the building on Monday (14 March), they discovered the racial slurs, which reportedly targeted whites, the police and the government in addition to black women.
"I don't understand it," Charlie Stricklin, a library regular, told WCSC. "With all the problems going on in the world ... You don't need to do this. This is just not necessary."
"There's no place for this sort of deplorable act in our community," Charleston County Councilman Vic Rawl told the Post and Courier.
"Our libraries are places of education and growth for children, and we'll assist law enforcement in any way possible."
Two other buildings nearby – a home and an aquatic center – were also targeted with offensive graffiti.
Public officials worked tirelessly in an attempt to wash and scrub the markings.
Officers are still trying to determine whether the incidents are related, according to a statement from the Charleston Police Department.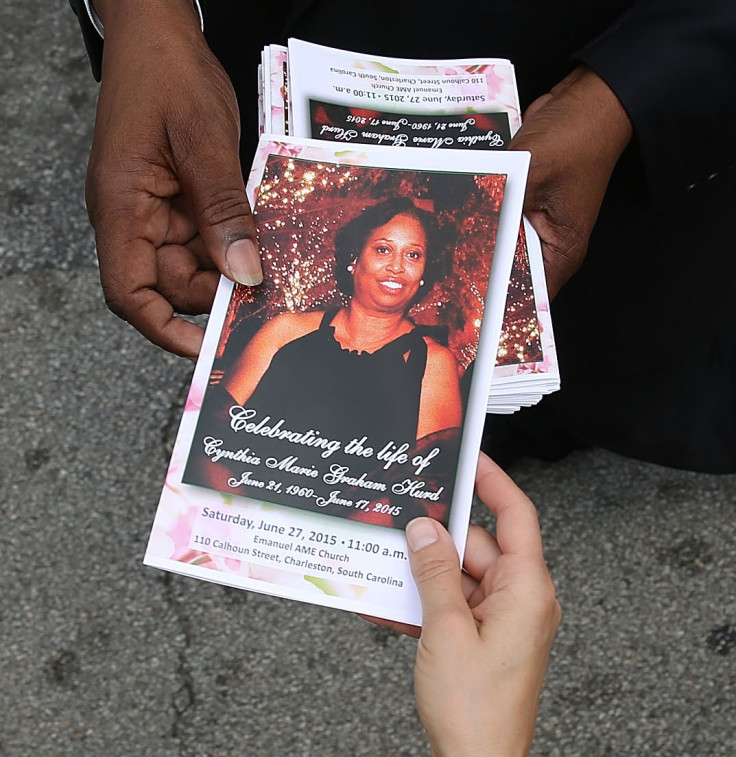 Roof was sentenced to death in January for the killings.