Who needs "feel-good" Christmas ads at a time like this? On Sunday (15 November) adam&eveDDB founder and CEO James Murphy was on BBC Radio 4's Broadcasting House, there to review the papers with two others and talk about John Lewis' Man on the Moon Christmas campaign.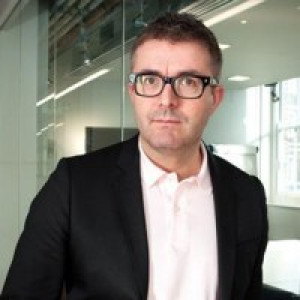 Murphy agreed with the producers that discussing "feel-good" Christmas ads wasn't appropriate, in the light of the terrible events that unfolded in Paris on Friday 13th. So he talked about those and a survey of British schoolchildren that showed bullying had reduced significantly in schools over the past 10 years, something to celebrate on a dark day.
Which puts advertising in its place. So does this mean it isn't important – and neither are the Christmas ads? It doesn't because ordinary life must go on, these campaigns are hugely important to businesses and the people who work in them and, frankly, we'd all sooner be thinking about whose ad is better than mourning hundreds of innocent victims. But Sunday wasn't the day to do that.
John Lewis' Man on the Moon made the early running in the Christmas stakes – and they're all coming out much earlier than last year – with another emotional tour de force that keeps JL firmly on its Christmas pedestal.
But, arguably, its thunder has been stolen by rival agency AMV BBDO with its Mog's Christmas Calamity epic for Sainsbury's featuring the aforementioned children's book cat favourite and author 92-year-old Judith Kerr.
This is a three-and-a-half minute epic that manages to stay on theme for the duration, closing on a high note with everyone mucking in to show Mog's battle-scarred owners that, indeed, "Christmas is for sharing".
What else has been good? Lauded UK agency BBH won the Tesco account at the start of this year and we've all been expecting fireworks. So far its Christmas efforts, an attempt at checkout humour, have had most people in the business scratching their heads and saying: "What's all that about?"
Currys PC World, also from AMV BBDO, has divided opinion with another comedy series, this time featuring American actor Jeff Goldblum. This is one of series of ads (others include adam&eveDDB's Harvey Nichols offering and TBWA's effort for Lidl) featuring unwelcome/embarrassing Christmas presents, a sign, maybe, of Christmas fatigue setting in – and it isn't even December yet.
The best one of these I've seen is for France's Canal+ from BETC in Paris. There'll be more to come, of course, but so far Sainsbury's looks a clear winner.
Some people speculated that the ghastly events in Paris would derail a shopping Christmas that was looking "soft", for retailers anyway.
I can't speak for Paris but Oxford Street in London on Sunday was packed, with no evidence I could see of a pronounced police presence. Ordinary life wins out.
Will the big budget British TV campaigns win out for their paymasters?
The proof will be in the pudding; the Christmas sales figures when they're released in January and February. I've a feeling, though, that the great Christmas ad splurge may have peaked.
---
Stephen Foster is editor of More About Advertising, a former editor of Marketing Week and a London Evening Standard advertising columnist. He wrote City Republic for Brand Republic and is a partner in communications consultancy The Editorial Partnership.
---