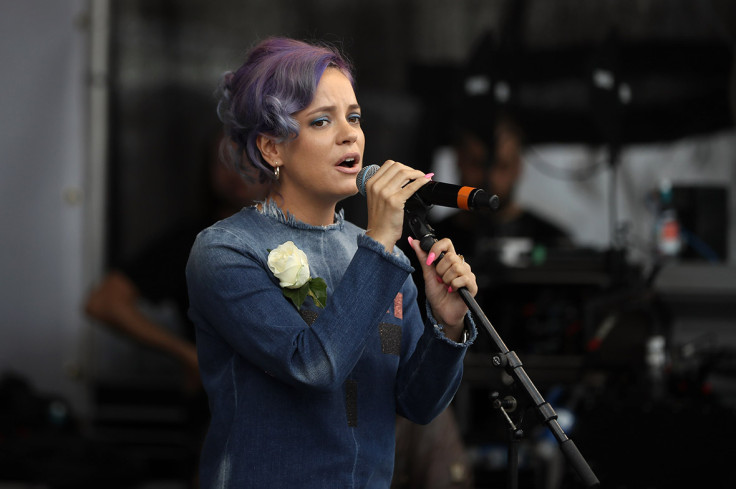 Always outspoken, pop star Lily Allen has revealed she has bi-polar disorder and suffered from post-traumatic stress disorder (PTSD) following the stillbirth of her son, in an emotional exchange with Twitter trolls.
The Hard Out Here singer, a keen opponent of right-wing populism, racism and xenophobia in recent years, made the comments late on Saturday (25 February), as she faced a backlash over a poll she posted, asking 15-35 year-olds if they felt more threatened by Muslims or pensioners.
Fighting a slew of cruel, personal and typically unrelated social media responses, including one user persistently asked if Allen suffered from mental illness, she eventually replied, "I DO have mental health issues. Bi-polar, postnatal depression, and PTSD, does that make my opinion void?".
This admission opened the floodgates to further antagonising comments, with some users dismissing Allen's claims, goading her into revealing details of the tragic loss of her stillborn son in 2010.
Describing her ordeal in graphic terms for the first time, she said: "I lay in a hospital bed with my deceased son stuck between my legs halfway out of my body for ten hours."
But this only further encouraged the trolls to push further, with one posting: "Maybe if you didn't pump your body full of drugs you wouldn't have miscarried", a thinly veiled reference to the 30-year-old's younger, care-free, partying days.
Understandably hurt, Allen set the user straight, stating: "I didn't miscarry, I went into early labour and by son died from his chord wrapped round his neck."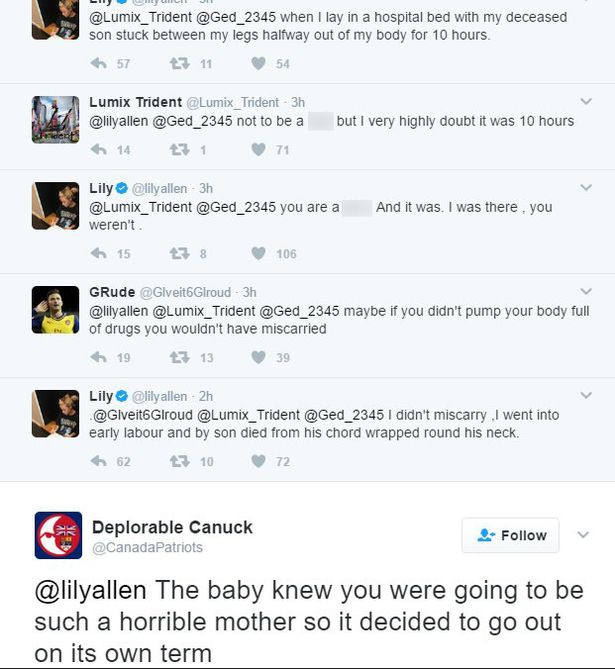 But the abuse kept coming with one user posting back: "The baby knew you were going to be such a horrible mother so it decided to go out on its own term."
Clearly fed up with suffering the abuse, Allen claimed she would be stepping back from Twitter.
Her account now appears to be run by a figure known as Denis, who only communicates using GIFs.
Allen's left-wing views have made her a target for bullying over the last few months, with the tabloid press branding her a "luvvie" for speaking up for migrants stranded in refugee camps.