Lily Allen has described controversial X Factor contestant Honey G as 'offensive' accusing the wannabe rapper from 'North Weezy' of cultural appropriation.
The It's Not Fair singer slammed the X Factor contestant during a candid interview with DJ Annie Mac on Radio 1's The Exchange on Wednesday (2 November).
Commenting on the tin-foil wearing rapper, according to Mail Online, the 30-year-old said: "I'm not black but I find it offensive. As far as I can tell, she is a white lady that dresses up in Ali G, Goldie Lookin Chain kind of attire. She has done really well on X Factor and ITV is pouring money into her. So wrong on so many levels, I can't even start to talk about it," she added.
"The worst thing to do is to steal the culture and not be a part of it and an ally to the fights that can happen."
Honey G – aka Anna Georgette Gilford - is a recruitment consultant by day, but transformed herself to become the talent show rapper who has won celebrity support from 50 Cent, Martin Kemp and Robbie Williams. The Angels singer joined the discussion on social media about Honey G describing her as "the most entertaining act on The X Factor so far." Her idol Snoop Dogg has also pledged to perform with her if she wins the X Factor.
While she claims she has harboured a long-held ambition to become a celebrated British rap artist, despite the public support, Honey G has come under fire for her questionable style and lack of musicality, with many suspecting she is in fact an actress playing the role of a rapper and others decrying the fact that talented singers are being ousted from the show instead of the novelty act.
On Sunday as talented singer Gifty Louise was voted off the show after a sing-off with girl group Four of Diamonds, Honey G faced a public backlash prompting a slew of tweets calling for her to be removed from the show, with many offended viewers launching personal attacks against her including death threats.
Professor Green also waded into the debate saying that Honey G "takes the mickey out of rap."
"I don't feel she should be in the competition, I feel like she's taking the right mickey out of rap, I feel like it's a bit of an injustice," he told Metro. "It's an entertainment show but music is at the core of it, come on."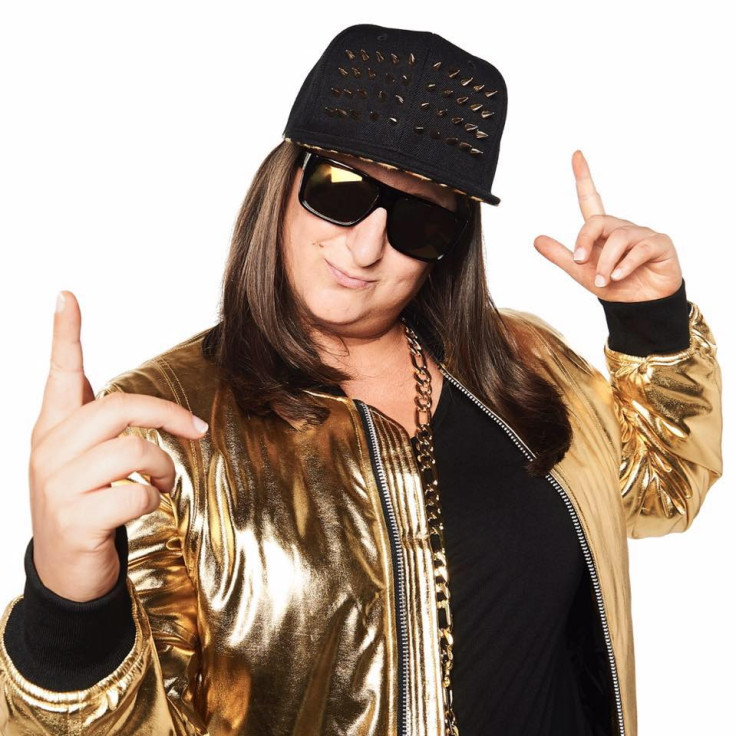 Honey G who has not yet faced a sing-off on the ITV talent show has remained determined from the outset insisting she has what it takes to win the X Factor adding that she pays no attention to the "haters" and is buoyed by the support from the rap industry.
"It's incredible, I'm so excited about this. 50 Cent has evidently endorsed me!," she said. "He's come forward and basically backed me and said that I'm good for the hip hop music and I'm good for the hip hop game."
Commenting on the negativity surrounding her in some quarters she said: "'I've seen some stuff in the press, sometimes when I see things that are negative, I just don't click on them anymore," she responded defiantly. "Just talk to the hand, I don't even wanna like bother looking at it."
Meanwhile, the controversy surrounding her has resulted in Honey G trending worldwide and raised the profile of the flagging reality singing show which has suffered a slump in ratings in recent years.