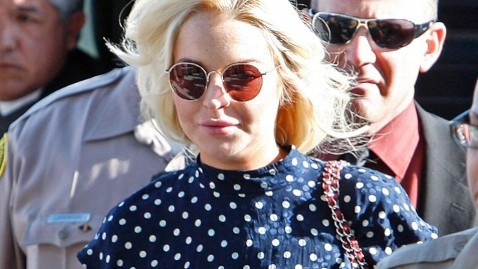 Lindsay Lohan has checked herself into jail for a 30-day sentence, but could be released within a few hours due to overcrowding.
Los Angeles County records show that the "Mean Girls" star was booked into the Los Angeles County Jail at 8:58pm PST on Sunday night.
Lohan had until November 9 to report for her term, which a judge ordered after finding the 25-year-old had violated her probation by being terminated from a community service assignment at a women's shelter.
According to the arrest report Lohan will be housed at the Century Regional Detention Facility in Lynwood, California.
The judge imposed the sentence, saying Lohan will have to perform all of her community service at the county morgue or serve additional 270 days in jail.
In an unusual twist, the judge also banned Lohan from using the social network site twitter while working at the morgue.
It will be Lohan's fifth jail sentence since being arrested twice for drink driving in 2007. She last served 35 days on house arrest on a four month jail sentence.