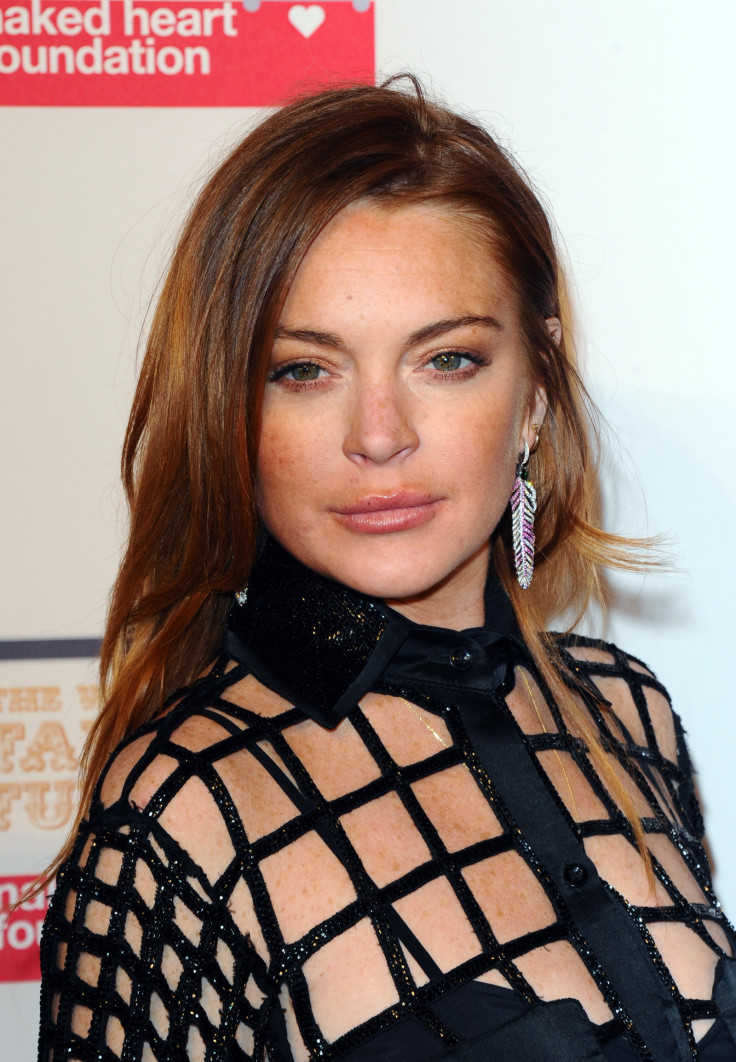 Lindsay Lohan has shared a topless selfie of herself on social media and embraced her aging. The Mean Girl star took to Instagram and admitted it is time to "analyze your future and see the wrinkles".
Alongside the topless image of herself, the actress wrote, "It's about that time to recognise gravity is taking over my upper half (or so to speak) #age#numbers #foreveryoung when you get home. Sit down. Analyse your future & see the wrinkles!"
The singer also later shared a poster of her upcoming movie, The Shadow Within, on the picture sharing website and wrote, "#yes #comingsoon to a theatre near you".
Lohan will play the lead role in the thriller movie as the official plot summary reads as follows: "A private investigator must unravel the murder of her uncle while keeping the secret that she is a descendant from a line of werewolves."
The actress, who turned 30 in July, spoke to Vanity Fair about her future and said, "I feel great! Age is only a number, right? I have learned a lot over time. I am in a wonderful place in life and look forward to the near and far future and projects that I am working on."
The star revealed that she is writing a book and that she is excited to share her personal experiences in life. "I have run a lot of marathons over the years, so to speak. I am in the process of writing a book, and I am very excited to share my personal experiences in life and how to overcome obstacles. I hope that my words will connect with those who need some guidance when [or] if they are in a tough place."
"I am grateful that I have a voice, which I can now feel comfortable using as a platform to let people know that we all have ups and downs in life, and we can all come up from the downs if we get in touch with our inner self and spiritual side," the Just My Luck actress added.