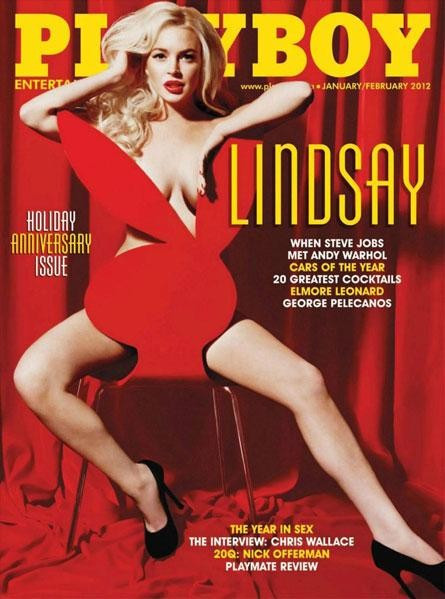 As fashion and gossip circles keep on debating the hot theme of Lindsay Lohan's raunchy photographs meant for the January/February issue of Playboy! that have been leaked on the internet, at least some quarters are not willing to buy the theory that the leak was just an error.
The controversial actress, who has been facing multiple crises in her career and private life on account of so many allegations ranging from drunk driving to theft, badly needed a boost both on career and personal fronts. Many industry watchers believe that the Playboy! images leak is a deliberate marketing strategy to boost Lohan's career.
Social networking websites and online forums are abuzz with such suggestions. "When things like this get "leaked", I wonder who is doing the "leaking"? I am guessing this was a deliberate leak to keep the public interested in Lindsay's pictorial," Maggie Meadows wrote on the website of Banana 101.5.
"When careers head south, the clothes come off," read a post on Koolnews blog. The unnamed hacker's claim that he didn't steal the pictures but found them on peer-to-peer file sharing websites has only added to the mystery.
Following the leak of the images which were modelled on Marilyn Monroe's iconic postures, the adult magazine was "forced" to advance the release of its January/February issue. The 25-year-old actor was reportedly paid $1 million for the photoshoot.
"We know Lohan has been through a very tough period. Drugs, legal issues and even some financial issues. The question is will this Playboy spread be enough to fill her bank account?," read a post on MyStarStats.com.
John E Dunn wrote on the TechWorld blog: "Was this a spectacular leak of a controversial magazine seen in some quarters as an anachronism or a gigantic news manipulation with hacking as the theme? Let's offer the benefit of the doubt here, despite appearances. As everyone knows, hacking is a serious business not to be spoofed."