Lionel Messi named global brand ambassador for Tata Motors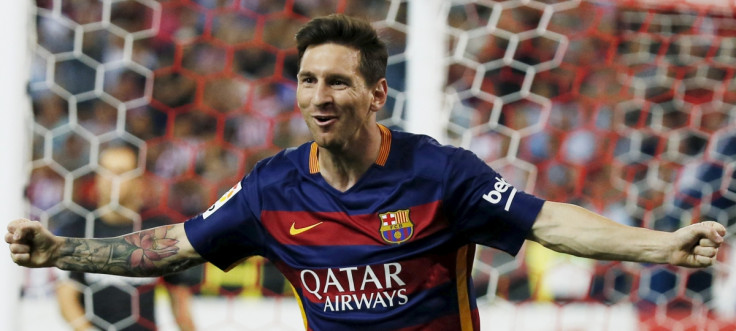 Tata Motors, maker of luxury cars such as Jaguar and Land Rover, has signed up Lionel Messi as its global brand ambassador for the next two years. The Indian carmaker's move is a bid to raise its "cool quotient" across global markets.
Mayank Pareek, president of the passenger vehicle business unit at Tata Motors, said the company sought to "break from the clutter" by tapping Messi. "The connect with Messi, who personifies excellence and self-belief will be immediate and the effect a multiplier one," he said. Pareek said an association with the footballer with a global appeal will help Tata Motors as it plans to explore newer markets.
Messi, a four-time winner of the best football player of the world award, said, "I am very excited about my first association with an Indian brand and am extremely thrilled to be a part of the Tata Motors family. I have always been fascinated by India and have heard such great things about this diverse country."
Tata Motors has unveiled its first campaign featuring the Argentine captain. It has been created with the hashtag #madeofgreat.
It is not the first time an Indian company has signed up a global sports star to enhance its profile. In December 2014, Indian motorcycle maker Hero MotoCorp signed a four-year deal with American golfer Tiger Woods as it sought to tap markets in North America and Europe.
An independent brand consultant, Avik Chatopadhyay, said the association with Messi would work well across all football-loving regions such as North and South Africa, and South East Asia but not in India where the company has a "huge negative baggage".
The maker of cars such as Nano, once labelled the world's cheapest car, has a 5.72% share in the Indian passenger car market. It has struggled to connect with the young and upper-class buyers, losing out to rivals such as Hyundai and Maruti Suzuki.
Tata Motors reported annual revenues from operations of about Rs 395.24bn (£3.9bn,€5.5bn, $6bn) and a loss of Rs 47.39bn for the year ending March 2015.
© Copyright IBTimes 2023. All rights reserved.