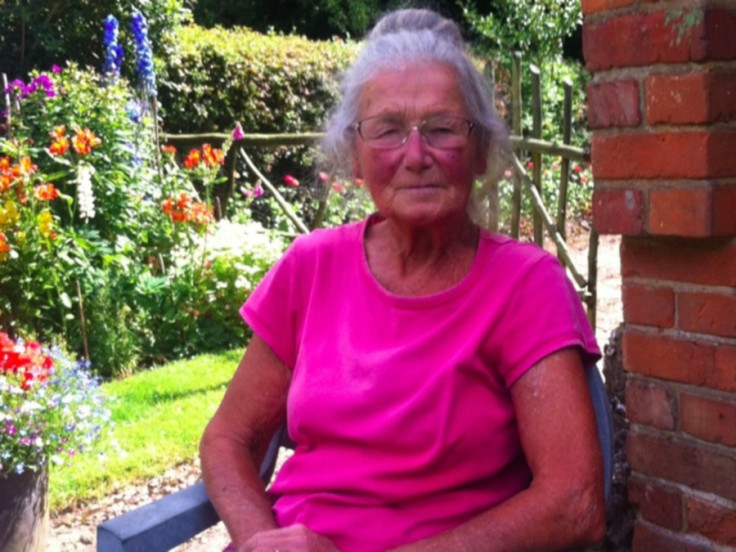 A Lithuanian man has admitted killing an 81-year-old Buddhist widow in rural Buckinghamshire as she desperately called police, before he burned her body in the garden she cherished.
Tautrydas Narbutas admitted killing Albertina Choules at her home in Ragmans Lane, near Marlow Bottom on 6 July 2016 whilst making an emergency call to police.
Narbutas, of High Wycombe, Buckinghamshire, appeared at Reading Crown Court on Wednesday (16 August) via video link from HMP Woodhill.
The 24-year-old pleaded guilty to manslaughter, not murder because he has a "psychotic disorder" that makes him less responsible for his actions, which was accepted by the prosecution, the Daily Mail reported.
Narbutas also admitted affray after he attacked two Thames Valley Police officers with a machete, although two charges of attempted grievous bodily harm were dropped.
Italian-born Choules was bludgeoned with a blunt instrument before she was dragged outside and her body set alight.
Police found her body at the scene and a call handler told how they could hear the attacker in the background as Choules was killed.
It was agreed by psychiatrists for the Crown Prosecution Service (CPS) and the defence team that Narbutas' responsibility was "severely diminished" due to his mental health problems.
Choules' was informed of the decision to accept the lesser charge.
Detective Inspector Andy Shearwood of Thames Valley Police told a coroner during an inquest hearing how Choules had requested police help.
"A male voice could be heard in the background at which point the line was disconnected," he said.
"Police officers were dispatched to her address and on arrival they approached from nearby woodland. A male was seen outside the property near to a fire. With the help of armed police officers he was subdued and arrested.
"The fire was put out and it was clear that the body of a female was in the fire. She had been significantly burned from the head down." Narbutas will be sentenced on 3 October.