Little Mix star Leigh-Anne Pinnock nurses a bruised cheek after restaurant attack
Singer stated that her face 'hurts'.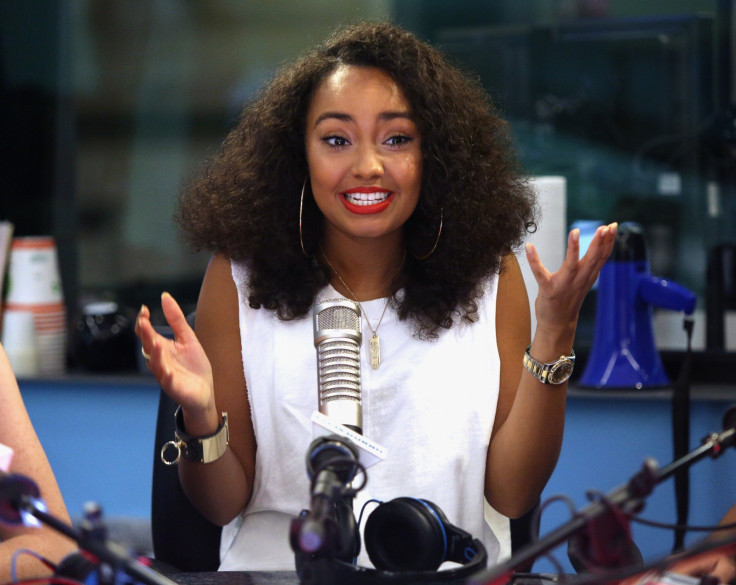 Little Mix's Leigh-Anne Pinnock has revealed a bruised face after she was reportedly attacked by a diner at a London restaurant. Over the weekend, The Sun newspaper reported that the 25-year-old pop star was left in tears after she was slapped by a male diner while at the VQ restaurant in Bloomsbury with a friend.
According to an eyewitness, Pinnock was attacked after she defended her friend when an altercation broke out. "He kept saying: 'If my girlfriend was here, you would both feel really intimidated,'" the eyewitness said. "Leigh-Anne's friend wasn't going to let it go. She kept saying: 'No I wouldn't, no I wouldn't'. And Leigh-Anne started going, 'Maybe I would, maybe I would.'"
A Metropolitan Police spokesperson confirmed that officers were "called on Monday, 28 November at around 04.50 hours by a woman who stated that a man had threatened to assault her and had assaulted another woman she was with." They did not name Pinnock.
Although Pinnock has yet to comment on the alleged attack, she shared a clip on Snapchat which showed a red bruise on her right cheek. She told her fans: "My face hurts."
The hashtag: '#WeLoveYouLeigh' was trending on Monday morning after news of the attack broke. Little Mix rallied around the singer offering messages of support and calling for the perpetrator to be brought to justice.
One fan wrote "do not normalise assault. No person should be assaulted by anyone. Ever... Get well soon Leigh and screw him #WeLoveYouLeigh... I'd like to assault the man who assaulted my little baby! Look at how cute she is".
IBTimes UK has contacted to Pinnock's reps for comment and is awaiting reply.
© Copyright IBTimes 2023. All rights reserved.