Best songs of 2016: Formation, One Dance, This Is What You Came For, Lazarus and more
IBTimes UK takes a look back at the most catchy and well-written songs which have dominated the airwaves.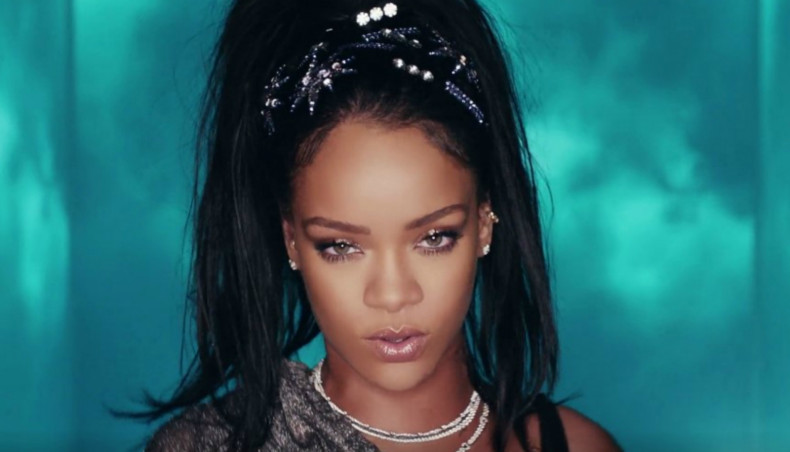 From Drake dominating the summer with One Dance to Calvin Harris and Rihanna filling the dance-floor with This Is What You Came For, 2016 has been a tremendous year for new music.
As the eventful year winds down, IBTimes UK takes a trip down memory on the most catchy and well-written songs that deserve to be celebrated.
10. Walls – Kings Of Leon
"I'm just here to fight the fire, Oh a man ain't a man 'less he has desire"
In comparison to their fantastic 2013 album Mechanical Bull, the Nashville rockers delivered an enjoyable but so/so effort with their latest LP Walls. The title track, however, is certainly a standout cut on their new body of work. Walls never goes beyond its minimal tempo but Caleb Followill's mesmerisingly hoarse vocals contrast the delicateness seamlessly.
9. Pillowtalk – Zayn Malik
"It's our paradise and our war zone"
Many were sceptical about what Malik would have to offer with his first release post-One Direction. Fortunately, Pillowtalk was a pleasant surprise with its easy-on-the-ear r'n'b flow and adult lyrics pushing the singer far away from his teeny-bop, boy band roots.
8. Starboy – The Weeknd
"Legend of the fall took the year like a bandit"
The Weeknd made quite the statement with his comeback track Starboy. The r'n'b singer shaved off his hair and killed-off his formerly dreadlock-wearing persona in favour of a cleaner-cut and wiser Weeknd. Starboy is unapologetic in its outlook on the fame game and symbolises The Weeknd's evolution both personally and sonically.
7. Rockabye – Clean Bandit
"She tells him, 'Your life, ain't gonna be nothing like my life, you're gonna grow and have a good life'"
Unless a lyrically-conscious artist, it is rare to find a topic other than love in mainstream pop which is why Clean Bandit's Rockabye is more than worth a mention. Beyond the catchy melody, this is actually a heartfelt ode to single mothers and their struggles of raising a family alone making it unique in the current musical landscape.
6. Lazarus – David Bowie
"Look up here, I'm in heaven. I've got scars that can't be seen"
How Bowie was able to record an entire album knowing death was likely imminent is beyond anyone's understanding. Nonetheless, fans were thoroughly grateful for the considerate and captivating farewell that was his final song Lazarus. From the dark, jazzy tones to the ominous lyrics: "This way or no way, you know I'll be free/ Just like that bluebird, Now, ain't that just like me?" Lazarus is nothing short of haunting and, although his last release, fits in perfectly amongst his best work.
5. Kiss It Better – Rihanna
"Been waitin' on that sunshine boy I think I need that back"
If you are wondering why monster hit Work does not appear on this list, it is because Rihanna released a painfully underrated, overlooked gem shortly after. Kiss It Better masters the beauty of a heartbreak ballad all the while injecting the perfect amount of no-nonsense RiRi fans have come to know and love. Undoubtedly the most vulnerable we have experienced Rihanna to date and bonus points for that impeccable guitar riff.
4. Somebody Else – The 1975
"Our love has gone cold, you're intertwining your soul with somebody else"
Matt Healy and co. may be rough around the edges but they are quite capable of tackling an emotional number too. Even with its '90s throwback vibe, Somebody Else is simply beautiful and brilliantly channels the feelings of a former love finding someone new. With its soothing tones and piercing electric guitar, Somebody Else sounds like a dream. Bets on Healy swilling a glass of his beloved wine while recording this in the studio?
3. This Is What You Came For – Calvin Harris
"Baby, this is what you came for. Lightning strikes every time she moves"
Harris struck gold – platinum to be exact – with his latest Rihanna collaboration. Initially, This Is What You Came For did not appear to have the charm factor of their previous outing We Found Love. However, it proved to be a grower with each play and quickly won over hearts becoming a summer smash. This Is What You Came For offers little lyrically but enough in its production to warrant repeated plays.
2. Formation – Beyonce
"You know you that b***h when you cause all this conversation"
Queen Bey returned with a thump in February armed with Formation, an unapologetic look at social issues and "take that" message to the haters. Beyonce single-handedly sent her Beyhive into a frenzy, brought the pop world to a standstill and left police unions quaking. The boldness of Formation was refreshing for music and marked a new no-holds-barred chapter of Beyonce's career, fully explored on her Lemonade album.
1. One Dance – Drake
"I don't wanna spend time fighting, we've got no time and that's why I need a One Dance"
Back in January, Drake confidently predicted he would rule the summer on the track Summer Sixteen. Four months later, the Canadian rapper began what would become a record-breaking 15-week rule on the UK charts with the incredibly infectious One Dance. Masterfully integrating a sample of Kyla's Do You Mind? and featuring Wizkid, Drake created dance-floor magic without even releasing a music video. Genius.
Other top songs worth a mention:
Fade – Kanye West
24K Magic – Bruno Mars
Cheap Thrills – Sia
Cold Water – Major Lazer featuring Justin Bieber and MO
Cranes In The Sky – Solange Knowles
Man – Skepta