London brothers Mohommod Nawaz and Hamza Nawaz have become the first Britons to be jailed for attending a terrorist training camp in Syria.
Mohommod, aged 31 and Hamza, 23, both from Stratford, east London, were sentenced to four-and-a-half years and three years respectively at the Old Bailey today after admitting conspiring to attend the camp in 2013 in May.
Nawaz also pleaded guilty to being in possession of five rounds of 7.62 x 36 rifle ammunition when the pair were arrested on returning to the UK in Dover in September 2013.
Their family raised the alarm as to their whereabouts after they disappeared following a meal in Walthamstow in east London.
It later transpired they had fled to Europe by driving to France, where they flew from Lyon to Turkey and then travelled onto the training camp across the border in Syria.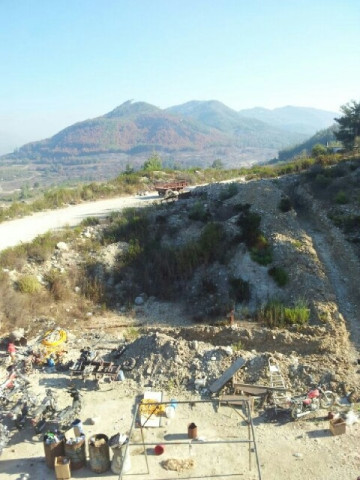 The brothers were stopped under Schedule 7 of the Terrorism Act at Dover ferry port at after arriving at the port from Calais.
The men and the silver Peugeot 206 that they were travelling in were searched, and a number of significant items were found, including the ammunition, numerous mobile phones and a SIM card, containing images, video clips and text messages relating training camps.
They were also in possession of a balaclava and heavy duty clothing, including boots covered in dust, 2,400 in cash and various travel documents identifying the defendants' movements.
Scotland Yard described the sentencing as a "landmark case" as it was the first of a string due to be heard.
Counter Terrorism acting commander Terri Nicholson, said: "The first in a series of landmark sentences has today been handed down to two brothers who travelled to Syria to attend a terrorist training camp.
"The sentence highlights the critical work police and security services carry out to identify individuals returning from conflict zones. This comes at a time when the global concern about the threat posed by returnees is intensifying."