E3 2015: Tony Hawk Pro Skater 5 given September release date on PS4 and Xbox One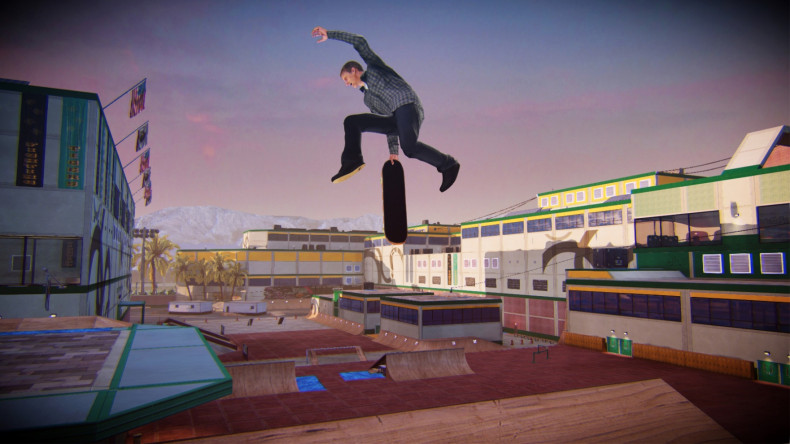 Activision's Tony Hawks Pro Skater 5 will be released on PS4 and Xbox One on 29 September with the PS3 and Xbox 360 versions coming later in the year. The announcement was made by Tony Hawk himself on Twitter, from E3 in Los Angeles.
#THPS5 release date is Sep 29 for PS4 & Xbox One. There, I said it. (PS3 & 360 later this year)

— Tony Hawk (@tonyhawk) June 17, 2015
The versions of the game on previous gen consoles will be missing a few features, and not small ones either. In May it was confirmed by Activision that the 360 and PS3 versions will not have online multiplayer.
Whenever they are released, said versions will be sold exclusively via GAME stores in the UK.
Current-gen versions of the game will have "seamless online multiplayer" functionality however which will support online skating sessions, leader boards and the ability for players to share custom skate parks with one another.
A new look at gameplay from THPS 5 - which is actually the tenth game in the main series but the first to bear the Pro Skater name since 2002 – was shown off on YouTube's E3 coverage hosted by Geoff Keighley. You can watch that gameplay below...
Tony Hawk's Pro Skater 5 was announced by Hawk in November 2014 and officially revealed in May. It is being developed by Robomodo, the team behind Tony Hawk Ride, Shred and the Pro Skater HD remakes released in 2012.
For all the latest video game news follow us on Twitter @IBTGamesUK.