Murderer Malachi Lindo killed random stranger Phillip Steels by caving his face in with a brick in north London while he was high on a cocktail of cannabis, cocaine and MDMA.
Lindo, 27, of Bowles Green, Enfield, was sentenced at the Old Bailey on Monday to serve a minimum of 14 years imprisonment for the killing of 51-year-old Phillip Anthony Michael Steels last September.
He launched into the horrendous attack at Green Street, Enfield, after he became involved in an altercation with Steels.
A fight began and during the altercation, Steels fell to the ground. Lindo then sat over him and used a house brick which was in a pile nearby to smash his face, causing horrific injuries.
Lindo then left Steels for dead in a pool of blood while he crossed the road towards a parked white Audi A3 and sat against it with his legs out in the road, causing traffic to swerve out of his way.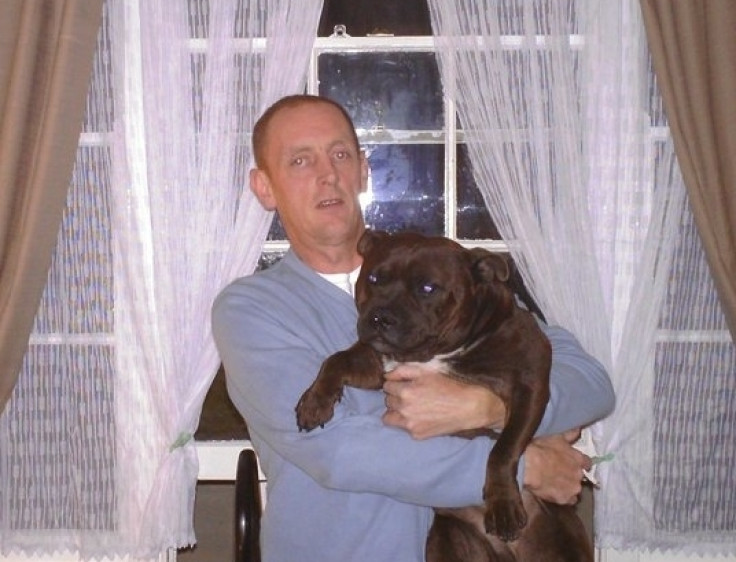 He sat in the road only yards from Steels's body for over 15 minutes before police arrived at the scene at 1:44am having been called to a possible fight or road traffic collision.
Upon spotting them, Lindo ran towards nearby Hertford Road and was pursued by police.
Following confirmation that Steels had died Lindo was arrested for his murder.
Lindo continued to act erratically and babble and said to officers that he had taken a cocktail of drugs, including cannabis, cocaine and MDMA. He spat at officers and then asked if he could go home saying: "I promise I won't kill again".
Steels was pronounced dead at the scene. The brick was found lying alongside his body as well as the blue baseball cap Lindo had been wearing. A rucksack found nearby contained a large quantity of drugs and related paraphernalia belonging to Lindo.
Lindo was taken to North Middlesex Hospital and later to an east London police station. Searches at his home revealed more drugs paraphernalia and he has confirmed since that at the time he was actively dealing drugs. Lindo was subsequently charged with the murder of Philip Steels.
Investigating officer acting detective sergeant Mike Stubbins, of the Homicide and Major Crime Command, said: "This was a horrendous attack on an innocent member of the public, brought about by a complicated and confused individual being high on a cocktail of drugs on the evening of the 3 September 2014.
"Lindo had been taking numerous drugs. He has stated that his mind started playing games and he felt he was in a parallel dimension.
"This is a tragic case where an innocent member of the public has felt the wrath of a young man whose life had been unraveling and who had turned to experimenting with illegal substances.
"Unfortunately he has let out his frustration on the first person he has seen leading to the death of Philip Steels."