British Olympic diver Tom Daley has joined his Team GB friends Sarah Barrow and Chris Mears in having a tattoo to commemorate the London Olympics 2012.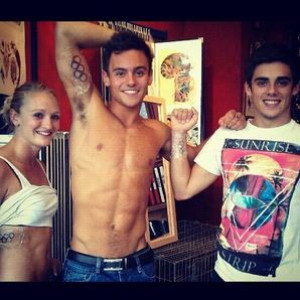 Daley, who won bronze in the men's 10m platform diving event, posted the following message on Twitter: "I finally have my Olympic tattoo...I will post a pic later!!!" True to his word, the 18-year-old then posted the photograph, with the caption: "Olympic tattoos :)"
Although Daley said he was happy with his first tattoo, he claimed it would also be his last.
"Getting it done was weird for the first 30 seconds but then it was a bit therapeutic - it's quite an addictive pain," the Metro quoted Daley as saying, adding, "They [the artist's studio] were really flexible with designs. I don't think I'll get another tattoo, to get one it has to mean something to you."
Daley wasn't the only athlete to celebrate an Olympic medal with a tattoo. American swimmer Missy Franklin, 17, who created sporting history by racing to four gold medals and one bronze, followed suit.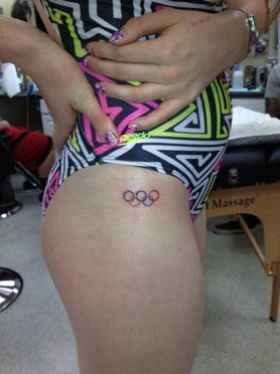 The teenager revealed she wanted the same tattoo as compatriots Matt Grevers, Brendan Hansen and the now retired Michael Phelps.
"Getting a tattoo has never been something I ever thought I would do, but this one just has so much meaning to it and it is really something that you have to earn," she said while being interviewed for the Today Show, "It's an honour to have it."
Franklin too shared the new design on her Twitter account, writing: "All inked up. AHH! Can't believe it! My one and only!"