A man from Utah has been identified as one of the dead in the Westminster terror attack. Kurt Cochran, 54, from Utah was killed by a terrorist driving a 4x4 on Westminster Bridge.
His family members told Fox that he died on Thursday morning (23 March). His was celebrating his 25th wedding anniversary with his wife Melissa, 46. She is also reported to be among the seriously injured. Mr Cochran was an engineer who also owned his own music studio.
Cochran's family released a statement through the Latter Day Saints church. It read: "Our family is heartbroken to learn of the death of our brother- and son-in-law, Kurt W. Cochran, who was a victim of Wednesday's terrorist attack in London,"
Clint Payne, Cochran's brother-in-law said in the statement. "Kurt was a good man and a loving husband to our sister and daughter, Melissa."
Four people were killed in the marauding attack in Westminster. They have now all been named, with the exception of the British-born attacker.
The identities of his three dead victims are:
PC Keith Palmer — an unarmed police officer outside the Houses of Parliament
Aysha Frade — a mother-of-two who worked at a Westminster college
Kurt Cochran from Utah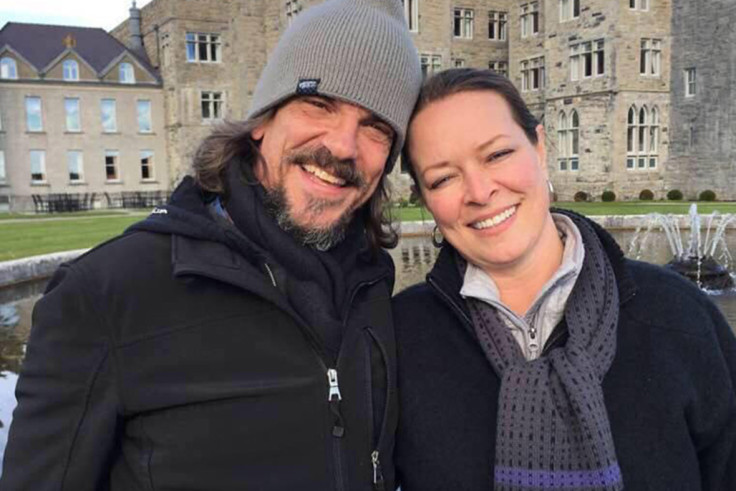 Kurt and Melissa had been travelling around Europe in celebration of their 25th wedding anniversary. Pictures on his Facebook account show the couple in Germany earlier in the month.
Isis have claimed responsibility for the attack but this has not been independently confirmed. So far eight people have been arrested in London and the West Midlands in connection with the case.
Shantell Payne posted a picture of Cochran and Melissa on Facebook. In a caption she wrote: 'With a heavy heart I must pass the sad news of our beautiful brother, father, husband, son and friend Kurt Cochran.
"He could not overcome the injuries he received in the London terror attacks. This pain is so heart wrenching and raw it has rocked our family and all that knew him to its core."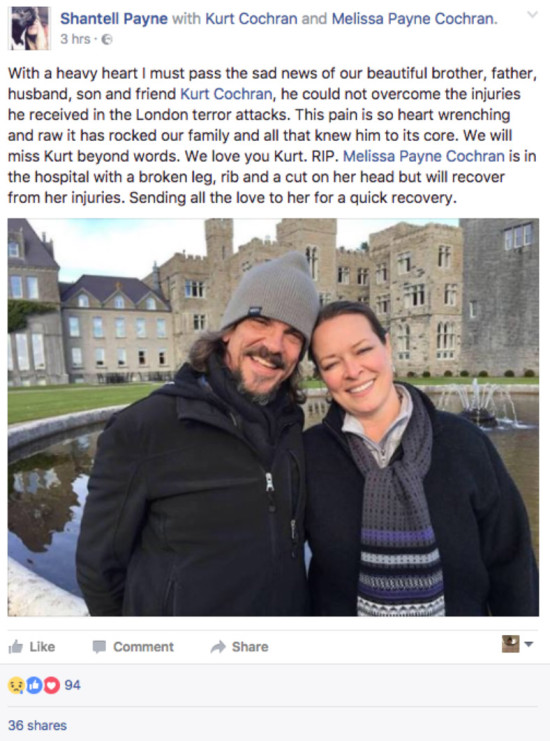 President Donald Trump tweeted that Cochran was "a great American".