Lord Bramall quizzed over historic abuse allegations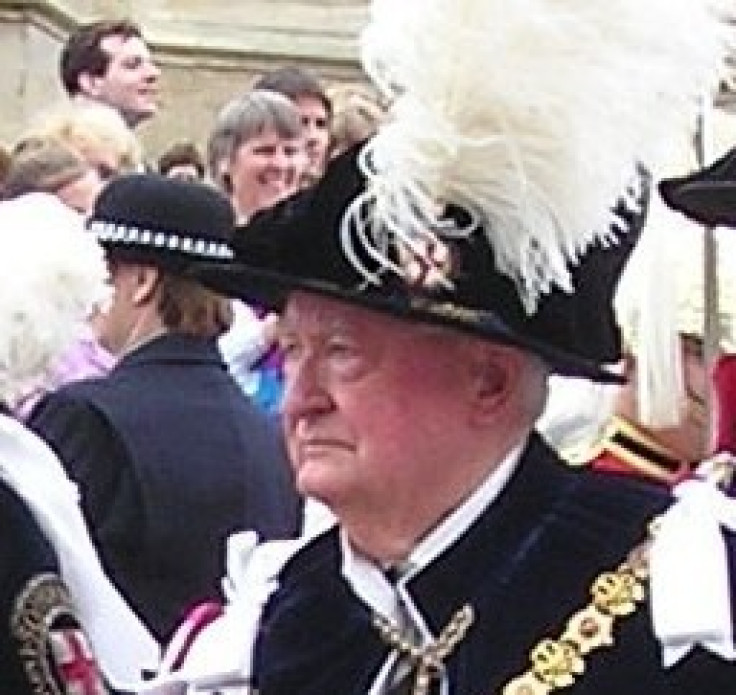 Lord Bramall
Wikipedia
Former army chief Lord Bramall has been interviewed by police over historical child abuse allegations, the Metropolitan Police said on 30 April.
Police said a man in his 90s was interviewed under caution in a police station near Farnham, Surrey as part of Operation Midland.
Lord Bramall, 91, the former head of the armed forces, is Britain's most-decorated soldier. He took part in the Normandy landings and was awarded the Military Cross.
He agreed to attend the interview at the station on Thursday morning, where he spent nearly two hours answering questions.
He was not arrested, and told the BBC later that he did not wish to comment.
A Scotland Yard spokesman said: "He was interviewed by Metropolitan police service officers working on Operation Midland. He left the police station at 12.50pm. He will not be subject to any police bail conditions."
Operation Midland investigates claims of abuse at Dolphin Square Estate near Westminster in the 1970s and 1980s.
The Dolphin Square allegations are being investigated following the testimony of a man now in his forties called "Nick," who says he and others were abused there and elsewhere by senior figures in the establishment - including senior military figures.
Following a search of his house in March, Lord Bramall called the allegations "a load of rubbish," and stated: "Categorically, never have I had a connection or anything to do with the matters being investigated. It is not in my character or my psyche."
He said he had visited the location "four or five times", including one occasion when he handed out an award, but believed he had only been inside an apartment there once.
At the same time Lord Bramall's home was searched in March, the properties of the late former Home Secretary Leon Brittan in Yorkshire and London were also searched, as was the home of the former Conservative MP Harvey Proctor.
© Copyright IBTimes 2023. All rights reserved.