Lord Janner: Police Scotland investigating allegations Labour peer abused teenage boy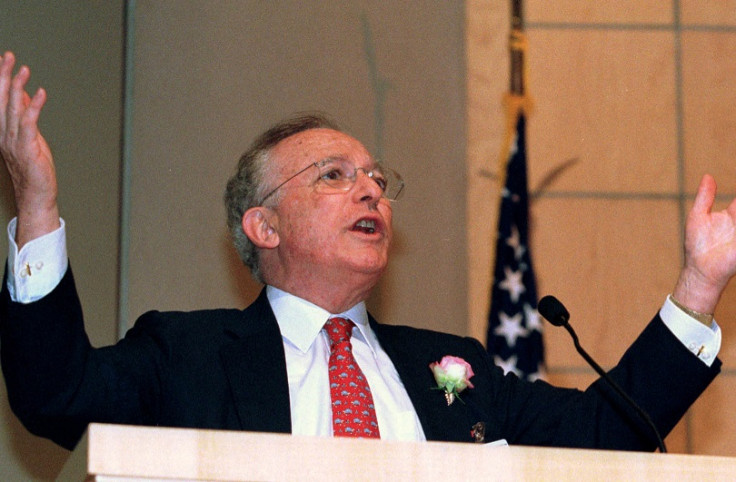 Police Scotland are investigating claims that Lord Janner sexually abused a teenage boy and engineered a cover-up 24 years ago.
The new police investigation is being carried out in Scotland, reports the Daily Mail, which raises the possibility that the peer could still be prosecuted north of the border where they have their own legal system.
Janner, 86 and suffering from dementia, has been accused of abusing vulnerable young people at care homes in his former Leicester constituency between 1969-1988.
The Crown Prosecution Service said in April that although there was enough evidence to charge him with 22 historic child sex offences, the Labour peer could not stand trial because of advanced Alzheimer's disease.
A Police Scotland source told the Mail: "We have located the relevant files which show a complaint was made and now a live investigation is under way. We now have to look at this case applying 2015 policing principles to it – to ask whether, if the same allegations were made today, how would they be treated?
"And was this claim investigated in the correct way, or in a way that would be acceptable today, back in 1991? If not, why not?"
Detective Chief Superintendent Lesley Boal, of Police Scotland, told the Mail: "We are conducting an investigation into an historic complaint and, as such it, would be inappropriate to comment. Police Scotland is absolutely committed to preventing all forms of child abuse and to keeping children safe while bringing perpetrators of abuse to justice, regardless of the passage of time."
The Crown Office – Scotland's equivalent of the Crown Prosecution Service – would only say it had "not received a report in relation to this matter".
Liz Dux, who is representing the Scottish man, said: "I'd be keen to see every allegation that has not been properly investigated looked at again."
Lord Janner's family have insisted he is "entirely innocent of any wrong-doing".
© Copyright IBTimes 2023. All rights reserved.