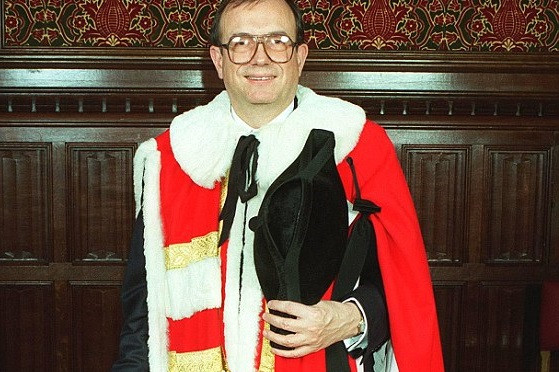 Police with sniffer dogs and a battering ram entered the former Deputy Lords Speaker's Dolphin Square home. A criminal investigation was launched after Lord Sewel was filmed allegedly taking drugs with prostitutes.
The Metropolitan Police said it was looking into "allegations of drug-related offences involving a member of the House of Lords".
Scotland Yard said: "A warrant under Section 23 of the Misuse of Drugs Act 1971 was today granted at Westminster Magistrates' Court.
"The warrant was executed at 6pm at an address in central London by officers from the Special Enquiry Team of the Homicide and Major Crime Command.
"No arrests have been made at this stage and enquiries are ongoing."
Lord Sewel resigned as Deputy Speaker of the House of Lords after the video footage appeared. On Monday 27 July he also stated that he was taking a leave of absence.
He wrote to the Clerk of Parliaments saying: "I wish to take leave of absence from the House as soon as it can be arranged.
"I also wish to make clear that in doing so I have no intention of returning to the House in any way until the current investigations have been completed, when in the light of their outcome I will review my long-term position."
Under new rules which came into force on 16 July, peers can be expelled if they are found to have breached the code of conduct that all members are expected to uphold, according to a BBC report.
Lord Sewel could face being excluded from the House of Lords either temporarily or permanently under the House of Lords (Suspension and Expulsion) Act 2015.
In the video, Lord Sewel is caught on camera allegedly snorting cocaine from a prostitute's breasts and is wearing what appears to be an orange bra.
In other sections of the footage, the married father-of-four makes disparaging remarks about his fellow politicians. He calls David Cameron "the most facile, superficial Prime Minister there has ever been."