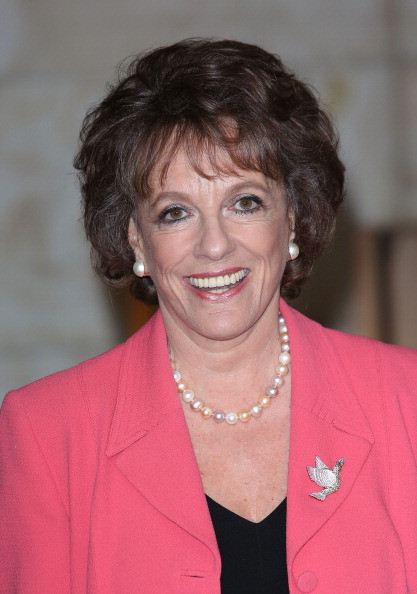 Dame Esther Rantzen has called on the BBC and other broadcasters to create dedicated phone lines so that staff can report celebrities they suspect of committing sexual abuse. The ChildLine founder has said the culture of silence surrounding abuse must end and that employees should be enabled to report bullying and sexual harassment in the media.
Her comments after a leaked report into the Jimmy Savile scandal revealed he abused children on BBC property for decades because of a culture of 'deference' to celebrities. The draft of the Dame Janet Smith review into the BBC's conduct at the time of the Savile scandal revealed at least 61 sexual assaults took place on "virtually every one of the BBC premises at which he worked".
The retired judge has been leading an inquiry into the broadcasters obtaining statements from witnesses who said the TV personality abused children "in plain sight", according to investigative news website, Exaro.
The former That's Life star explained: "It is blindingly obvious you need to create and publicise a helpline which junior employees feel they can trust when reporting bullying and sexual misconduct anonymously.
"Staff have to be given explicit permission to whistleblow and the criticism is that the BBC is still an organisation where it is difficult to tell the boss something that might cost them their job. I'm sure it will happen because Tony Hall is a director-general who deeply cares about the welfare of his staff, but the BBC is not alone in having to deal with this," she added.
According to Mail Online, Dame Esther revealed that a friend at another TV company had been abused by a celebrity but did not speak out. "She was being sexually harassed by one of the stars but didn't feel she could ask for help or complain," she said.
A BBC spokesman said it had a comprehensive whistleblowing policy, including an independent hotline. "The policy was subject to an independent review last year and found to be highly ranked when compared to other public-sector organisations," he said.
Warnings about Savile, the late BBC TV presenter revealed two years ago to have been one of Britain's most prolific sex offenders, who preyed on victims at hospitals where he volunteered, were ignored, official reports said on 26 February.
Three years ago, police said Savile, one of the Britain's best-known celebrities in the 1970s and 1980s, had abused hundreds of victims, mainly youngsters, at hospitals and at BBC premises over six decades until his death in 2011, when he was 84.