Lucie Jones blames Brexit for coming 15th place in Eurovision
"Lots of people voted to leave and we're a democracy and that's the way of the world. S*** happens."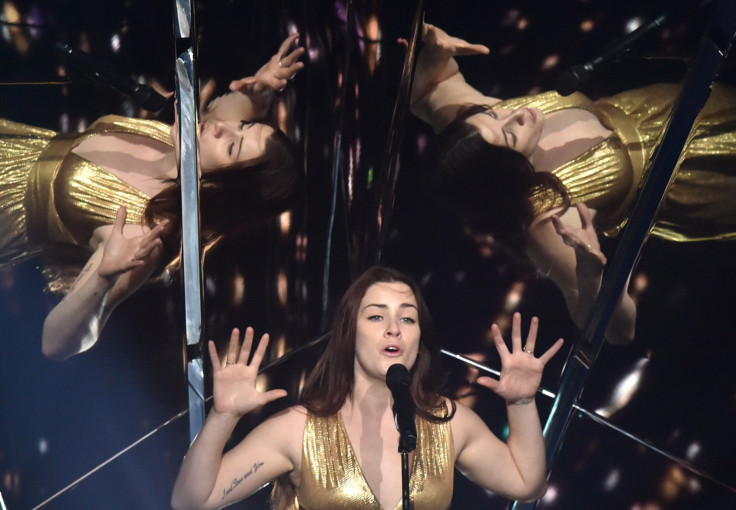 Former X Factor star Lucie Jones has blamed Brexit for her disappointing result at the 2017 Eurovision song contest. Like we didn't see that one coming...
The 25-year-old singer – who gave an impressive performance on Saturday (13 May) night in Kiev, Ukraine – did not get a single vote from EU countries Germany and France and she ended up in 15<sup>th place.
Though a respectable position and nothing to be sneered at, Jones told The Sun that politics got in the way of singing. She said: "I had no idea how Brexit was going to affect the vote until I was there. I did notice lots of Brexit comments.
"I mean the Aussies were the only ones to give us 12 points out of everyone — now that was pretty awkward."
The situation was perhaps more frustrating for Jones since she had voted to Remain. She added: "I did vote to remain in the EU, but hey, not much we can do about it now.
"Lots of people voted to leave and we're a democracy and that's the way of the world. S*** happens."
Even British Prime Minister Theresa May was dubious about our Eurovision attempt ahead of the contest, admitting: "In current circumstances I'm not sure how many votes we'll get," while former Labour MP Ed Balls casted former doubt, adding: "Winning Eurovision may be a stretch for post-Brexit Britain".
Jones didn't shy away from expressing her opinions of Eurovision on Twitter over the weekend, joking after the show: "Oooooh Ireland. It burns!!" before adding, "I WONNNNNN!!! Oh no wait..."
Jones wowed the crowd with her powerful ballad Never Give Up On You – winning the UK the most points in six years.
But she didn't do quite enough to beat this year's winner, Salvador Sobral, from Portugal who melted hearts across the globe with his emotional performance. He ended the 53-year drought and brought home his nation's first ever Eurovision victory.
© Copyright IBTimes 2023. All rights reserved.