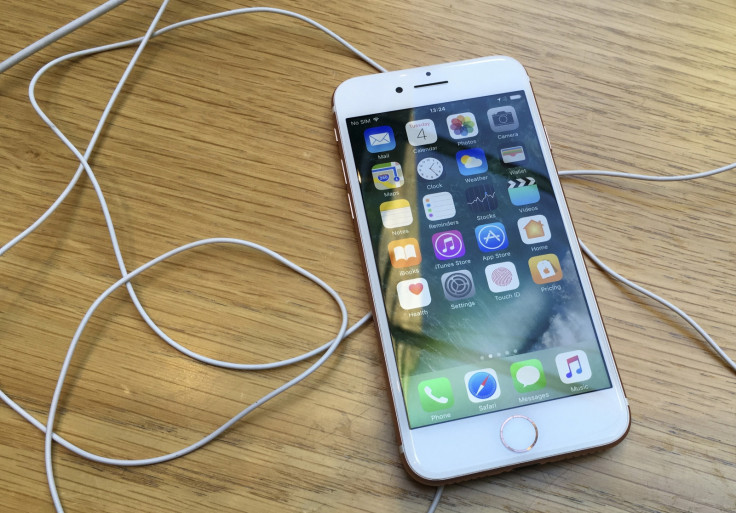 A 32-year-old man in Huntsville, Alabama, was nearly electrocuted after falling asleep with his iPhone charging next to him via an extension cord in bed. On 22 March, Wiley Day plugged in his iPhone to charge overnight, like many people often do, and fell asleep.
The next day, he woke up to find his dog-tag necklace had accidentally got caught in the exposed prongs of the charger head that had come loose from the extension cord. The chain quickly became a conductor for electricity that shot up to his neck.
In an interview with The Washington Post, Day described the feeling as "the eeriest, darkest, most demonic thing you could ever experience."
"I don't have enough adjectives to describe it," he said. "Your body is numb at that point. I guess people would think it would be burning, but in my case I felt a whole lot of pressure around my neck."
Day said the shock threw him from his bed to the floor. He later recalled that his vision started to fade and he could hear his heartbeat thundering in his ears. He yelled out for his relatives and eventually managed to rip the necklace off his neck.
"She said I kept yelling 'Jesus!'" Day told The Post, referring to his adult niece. "When I came to and figured out what happened, I literally stood straight up, and I said, 'Oh my God, I think I just got electrocuted.'"
The extension cord had smoke wafting out of it while Day's shirt was burnt with a small hole in it. Day suffered second- and third-degree burns to his neck and hands and was immediately rushed to the hospital.
Benjamin Fail, a doctor, told WAYY News that Day was hit with about 110 volts of electricity, noting that about 100 volts can kill a person.
"He is lucky to be alive," Fail said. "Electrocution kills."
Day was released from the hospital after three days and is expected to make a full recovery.
In a Facebook post, he said his current pain level was "only about a 2, but I don't know what's to come". He also said he was "most happy to be a miracle, but most happy to be an example for those who were unaware of the dangers of charging electronics while sleeping."
According to the American Burn Association, 400 people die from electrocution in the United States on average while 4,400 are injured due to electrical hazards every year. The agency says many electrical hazards are "the result of the growing use of electrical power, combined with ageing wiring systems that haven't kept pace".
"Overheating of extension cords can occur at the plug, the socket or over the entire length of the cord," the ABA said. "Hot plugs and sockets are often caused by deteriorated connections to the cord wires.
"Many older cords are made with small wire that can overheat easily. Check the temperature of extension cords when they are in use. If they are hot to the touch, disconnect the appliance."
Since the freak incident, Day said he now charges his phone in the kitchen.
"I found out most people were using extension cords because they were still on their devices in bed," he said. "I mean, it's sad but true.
"From my experience to others, it is not worth your life charging your electronics in bed. I mean, it's not worth it. I wouldn't wish what happened to me on my worst enemy."