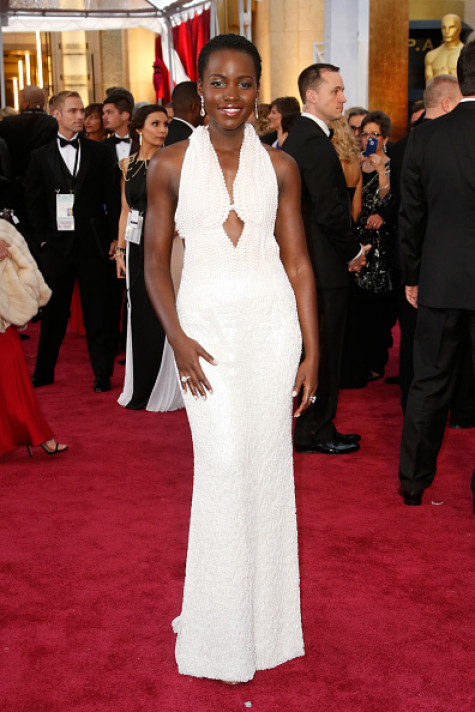 A custom-made pearl embellished dress worn by Lupita Nyong'o at the 87th Academy Awards has been recovered days after it was stolen her room at The London hotel in West Hollywood.
TMZ previously reported the robbery took place between 8am and 9pm on 22 February and the 32-year-old star's representative contacted law enforcement.
The Calvin Klein floor-length gown, which topped best-dressed lists across the globe when it was unveiled, was adorned with an impressive 6,000 white Akoya pearls and valued at staggering $150,000 (£100,000)
But law enforcement sources have revealed police are no longer on the hunt for the culprits after the high-end designer stated they were no longer interested in pursuing the criminal case.
According to the media outlet, the unidentified thief contacted them to give his version of events as well as information about where the dress could be located. The robber had removed two of the pearls from the dress and taken them in to be valued but was left disappointed when they turned out to be fake.
Although Calvin Klein has not commented on the theft, Nyong'o said she was happy the "timeless" piece had been recovered.
The 12 Years A Slave star told Women's Wear Daily: "I'm happy that it has been potentially recovered. It's a timeless and priceless piece of art."