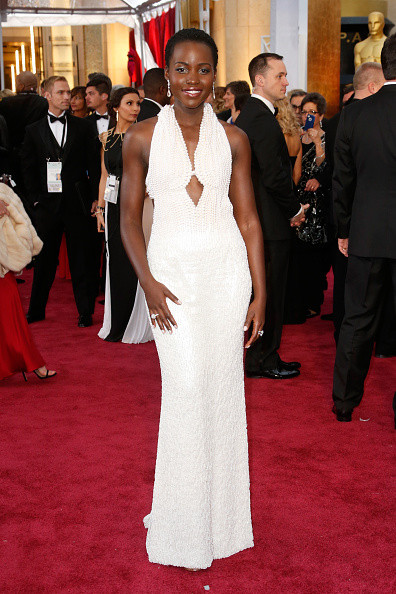 After stealing the show at the 2015 Oscars, Hollywood actress Lupita Nyong'o's night was ruined by a real-life robbery.
The custom made pearl-covered dress worn by the 12 Years A Slave star at the 87th Academy Awards was stolen from her room at The London hotel in West Hollywood, according to TMZ.
According to the site, police are on the hunt for the culprits responsible for the theft, which they believe took place between 8am and 9pm. The 31-year-old star's representative contacted law enforcement.
"We're interviewing the folks who had access to her room during the time this theft occurred," sheriff's Lt. Michael White said.
"This is a high-dollar theft. We try to solve all crimes in West Hollywood and we wouldn't give this one any less effort than we would any other crime."
It is understood that law enforcement officers are sieving through hotel surveillance videos to aid in the investigation.
The Calvin Klein floor-length gown, which topped best dressed lists across the globe when it was unveiled, was adorned with an impressive 6,000 white Akoya pearls and valued at staggering $150,000.
Nyong'o was not in the room at the time of the theft and has not commented on the matter.
"This is a terribly unfortunate situation, and we are working with law enforcement on their investigation," a representative from The London Hotel said in a statement.