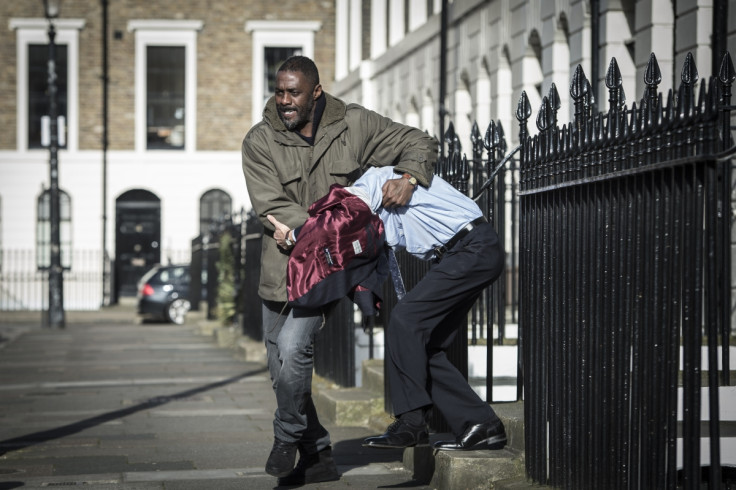 New pictures from the upcoming season four of Luther looks set to be incredibly action-packed with Idris Elba's on-screen alter-ego of course in the thick of the drama. The critically-acclaimed detective series will return to BBC One on Tuesday 15 December for what is expected to be the final series, but Elba has dropped further hints about the possibility of a movie.
In the new promo shots, Elba, 43, is seen in character as the troubled detective who returns to London after taking some time out from the job to live in a desolate cottage. In one photo, Luther is seen putting new character George Cornelius, played by Patrick Malahide, into a headlock while DCI Theo Bloom (Darren Boyd) and DS Emma Lane (Rose Leslie), appear to have come across something unpleasant with Bloom covering his face with a tissue and pointing at their discovery.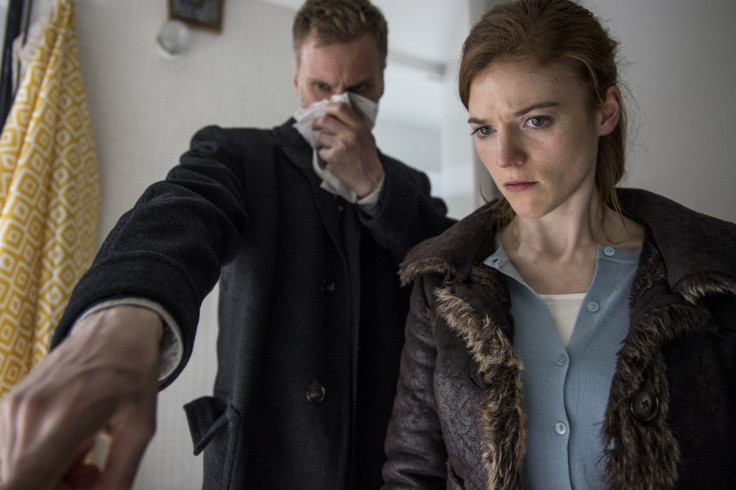 One other image shows new character Megan Cantor, played by Guardians Of The Galaxy actress Laura Haddock, hiding behind a door as Bloom talks on the phone on the other side. Luther is dragged back to the big city to assist with a fresh murder case in hopes of catching a cannibalistic serial killer. Season four will consist of two episodes with the second airing on 22 December 2015 in the UK, while the US will view the entire season as a three-hour event.
Speculation has mounted that Luther will be adapted into a feature-length movie due to its popularity and Elba has given new hope for a big-screen version while teasing that it could rival James Bond, whom the actor has been rumoured to eventually play. The Beasts Of No Nation actor told reporters in London: "Everyone talks to me about Bond – and we love Bond, but we love him as a character and then he gets taken into all these different scenarios.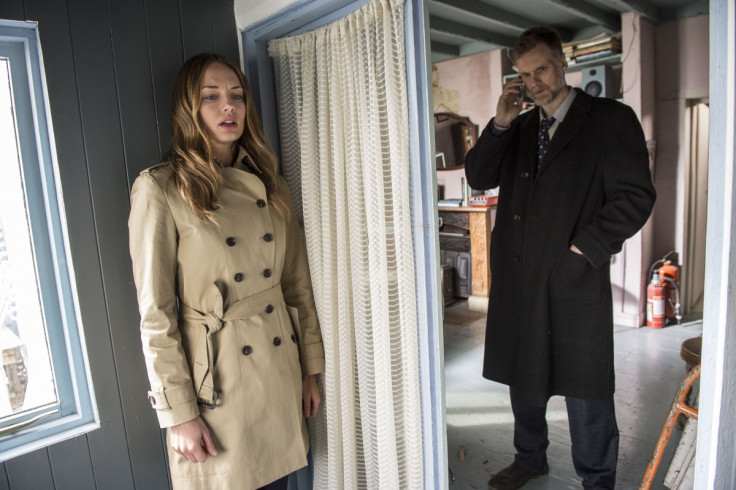 "I think with the film version of ​Luther, it's a similar sort of principle. I want to make his world bigger and give a slightly larger scale to the whole thing. There is a potential for John to be a super-franchise in that sense because it is centered around a character that is a maverick like Bond, whatever."
With its gripping storylines and stellar acting, Luther has become a huge hit for the BBC but Elba also admits that the series holds a special place in his heart. He told the Radio Times: "I was working constantly. As I grew up, as I got older, you know, life matters! I found that I missed my culture, my family.
"An actor who works all the time and is always in his characters, you just lose your roots. Your parts become better, your acting becomes better because you're always working on your craft, but you stifle your growth as a person. I was in danger of doing that post-The Wire. Luther saved my life. I read John Luther, this formidable, unstable presence. Dark, but entertaining, not typically British telly at all. I was, 'I'll have some of that'. In England. Working in my own accent."