For the past half decade Macy's, the iconic department store, has systematically and methodically courted the Chinese consumer through increasing its presence on the country's social media, offering liberal shipping policies and accepting consumer-friendly payment systems such as Alipay ePass (the popular Chinese equivalent of PayPal).
By recognising the importance of this consumer base at an early stage – this is critical as the Chinese are now the most voluminous and valuable travellers in the world – such corporate decisions have resulted in a threefold sales jolt for the company.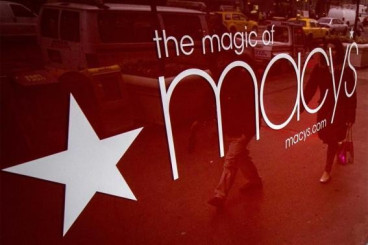 First, Chinese tourists visiting the US target Macy's as a retail destination spot given its brand awareness in China; second, Chinese expat resellers of Western goods living in the US ("Diagous") flock to Macy's to purchase products at a discount, which are then brokered back to Chinese mainland buyers; and third, Chinese consumers increasingly buy items off Macy's website as international e-commerce (or "Haitao") offers the promise of guaranteed authenticity, Western product selection and lower prices.
That said, 2015 has been a difficult year thus far for US retailers and the Chinese consumer. Many luxury retailers, specifically those based in Europe, were able to offset much of their decreasing domestic China sales through an increase in international sales as the outbound Chinese retail tourist sought to take advantage of price arbitrage opportunities with a strong yuan and weak euro.
The strong US dollar, however, has served as a barrier for similar opportunities for US-based brands and retailers. In its quarterly earnings call, Macy's CEO Terry Lundgren noted the impact of the declining tourist market by saying: "[Tourists] are not coming to America, and the strength of the dollar is impacting that."
To help combat this trend, Macy's announced a flagship store on Alibaba's T-Mall Global in order to "dip their toe" in the market. According to Alibaba, this marks the first US department store to stake a claim in this new arena.
At first glance, this appears to be sound strategy – Macy's now has direct line of sight into the world's most valuable consumer base and a solid marketing platform partner in Alibaba. Moreover, T-Mall Global does not require a direct Chinese presence, allows Western brands to maintain Western (i.e. cheaper) pricing and lessens the upfront investment requirements that would be necessary to build a physical location. Yet this strategy is not without risk.
Macy's will be a retailer within a retailer, and it will compete with the likes of Amazon as well as Macy's own brand partners who sell their products directly to the Chinese consumer on T-Mall. Further, current brand partners in the US who have assiduously avoided partnering with Alibaba because of brand dilution concerns, may not appreciate the unilateral decision by Macy's to be forced into the market without direct control of their consumer experience, not to mention their brand identity.
Still others, who have invested millions of their own dollars in building a local presence and adhering to Chinese laws, duties and customs, are likely to eye warily an American retailer undercutting them on their own products from a price perspective.
While Macy's management took the stance that there are no immediate plans for brick-and-mortar stores in China, one could not help notice the hint that a successful partnership with T-Mall might be an initial foray into a broader China entry strategy whereby one day Macy's will open up on the Mainland..
This headfirst strategy, barring a secret plan that outwits, outsmarts and outlasts its competitors, seems to this observer to be backwards.
Chinese consumers crave foreign products for a number of reasons, but principally, the consumer journey is founded on: guaranteed authenticity, product selection, perceived differences in product quality, price and the story behind the purchase. When a Chinese consumer walks into a local store in China owned by a foreign brand that would otherwise be a destination spot in New York or Paris, this consumer journey is disrupted.
Macy's is a valuable retailer in the US for the Chinese consumer because it provides all the key components of an effective overseas purchase. If Macy's were to enter China directly, suspicions of product authenticity, consumer wariness of product quality and selection, and product prices would all increase. As a result, the great travel story disappears, as does the impetus for the purchase itself.
For all of these reasons, a path to direct retail in China would require significant additional thought and planning, plus a refresh of marketing, retail and merchandising strategy to make a dent.
This is why, for Macy's, a company that has historically proven to be innovative in its understanding of its consumer base and disciplined in its entry into China, its "dip" into Chinese waters through a joint-venture with T-Mall Global is but another sound and thoughtful step.
Despite general concerns around currency fluctuations, underlying brand sentiment, and future physical locations, if Macy's can keep its prices low and brand and product selection high, there is nothing but opportunity ahead for the iconic retailer.
---
Brian Buchwald is CEO and Co-Founder of Bomoda, a consumer intelligence company that has a strong focus on retail and outbound consumers.
---