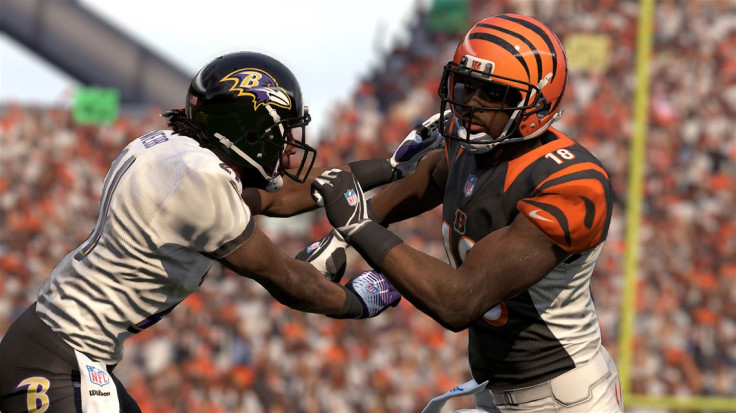 Microsoft Xbox One and Sony PS4 users can now check for a new free update seeding to Madden NFL 16. The latest patch updates the looks of players across the game.
Basically, EA Sports' update enhances the likeness of characters, thereby adding a more realistic feel. In-game physique/appearance of more than 180 players are now said to be revamped.
Updated players include Amari Cooper (Oakland Raiders WR), Alfred Morris (Washington Redskins HB), Chris Harris JR (Denver Broncos CB) and more. The full list of players, having received makeovers, can be found here.
Owners of Xbox One and PS4 can download the latest software from the Xbox and PlayStation stores respectively. However, it is not known whether this free update is applicable to Xbox 360 and PS3 consoles.
Madden NFL 16 was released on 25 August, and is currently available for purchase. Prospective buyers can click here to buy the game.
The game introduces a new Draft Champions mode that lets gamers draft legends, superstars and popular players into a customised team. New tools to aid in better gameplay are also offered.