Madonna pulls down teen fan's top on stage but girl calls it 'best moment of my life'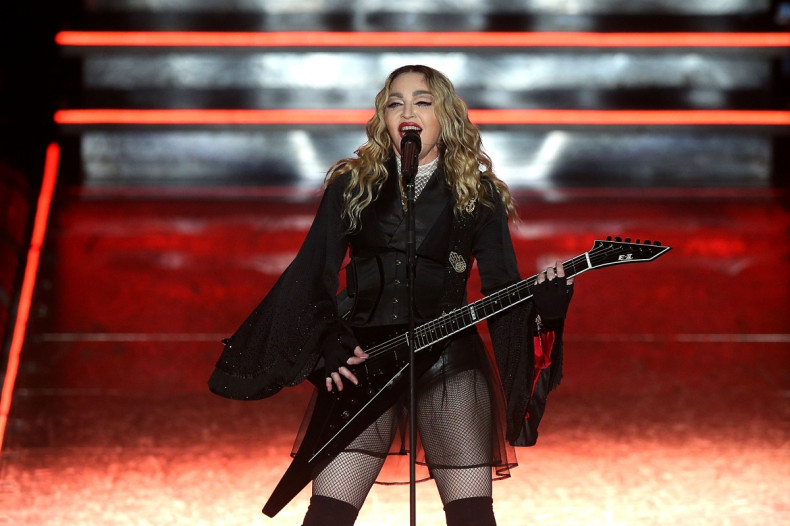 The audience at Madonna's recent concert in Australia were in for a shock when the singer created her own "Justin Timberlake-Janet Jackson wardrobe malfunction" moment by flashing a fan's breast on stage.
During the Brisbane leg of her Rebel Heart tour on 17 March, she invited the 17-year-old fan on stage and went on to talk about how great she looked and commended her figure. "She's the kind of girl you just want to slap... on the a**," Madonna announced to the packed audience, adding "and pull", before yanking down one side of her strapless top to expose her breast. The fan was visible shocked and immediately drew back her corset-styled top.
The Born This Way singer quickly apologised for manhandling the woman and said: "Oh, s**t. Oh sorry, sexual harassment." She then offered the visibly-embarrassed concert-goer a chance to practice some "tit-for-tat", saying: "You can do the same to me if you like... you want to make my hole big again?"
According to the The Courier Mail, the teenager, an aspiring model, didn't seem upset by the public show and instead was flattered that the diva referred to her as a Victoria Secret model.
"Seriously, why would I sue Madonna for the best moment of my life?" she told the newspaper. "It was the best night. She was calling me a Victoria's Secret model the whole time I was on stage, which is so flattering."
And for those who decided that she should take offence, she added: "Only I get to decide if I'm humiliated or not, why would people assume I am humiliated by my own breast, nipple or body?"
Going on to defend the singer and explain her reaction to the incident, the fan said: "It's hilarious to me how much of a big deal it is to everyone, people just need to understand I was on stage in front of Madonna, I was looking her in the eyes and most people would just melt into a pool on stage, so it was only because I was standing in front of her that I looked so surprised."
While the girl was fine with Madonna's actions, the incident shocked the audience, who were already irritated with the singer when she decided to take the stage more than an hour late. Fans in Auckland had a similar problem and rumours spread that the Like A Virgin songstress was drunk during her Melbourne performance.
The singer's rep was quick to dispel the rumour and explained to People Magazine that the venue opened later than expected and the singer "was not drunk, and as promised, she had one cosmo on stage. Nothing more. Nothing less."
Madonna's concerts have seen a lot of drama over the past couple of weeks, largely due to the ongoing custody battle with ex-husband Guy Ritchie over their 15-year-old son Rocco.