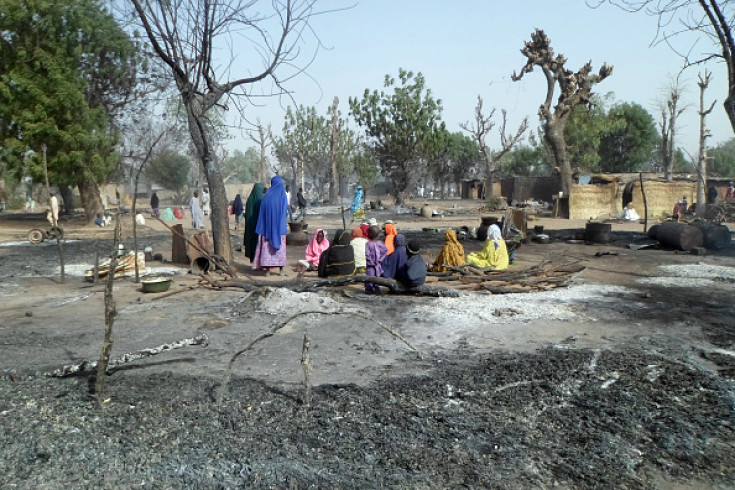 Nigerian defence officials have downplayed the latest suicide bombings in the country's northeast arguing that such attacks are common in many countries across the globe and not just in the West African nation. At least 22 people were killed and 18 injured when two female suicide bombers detonated explosives inside and outside a mosque in Maiduguri, capital of the restive Borno state, on Wednesday (16 March).
The attacks came days after Nigeria's president Muhammadu Buhari was accused of exaggerating military success in the fight against Boko Haram terrorists. The militants are suspected of being behind the blasts because of one of their tell-tale uses of civilians, especially women and girls, in suicide bombing missions.
Brigadier General Rabe Abubakar, Nigeria's director of defence information, told IBTimes UK the "remnants of Boko Haram" could be behind the blasts, but added the fight against the terrorists is due to end soon.

"Boko Haram lacks freedom of action, movement and domination, and the only thing they can do is to continue with these unfortunate attacks on soft targets. They hit innocent human beings in a surprise manner, but it is just a matter of time and it will stop completely. These kind of things happen at international level, even in some European nations," he said.
Abubakar also called on Nigerian citizens to be more "proactive" and report any suspicious activity to the authorities. "Safety is not just the effort of security agencies and the military, it is a collective duty either locally and internationally," he said.
Buhari, who vowed that his administration would end Boko Haram, added: "This attack is yet another sign that Boko Haram is a mindless and godless group that in no way represents true Islam. I sympathize with all who lost family and loved ones in the attack, and with the government and people of Borno State.The Government remains resolute in its commitment to securing Nigeria from terrorism and violence."
Nigeria is currently leading a regional offensive – consisting of 8,700 troops from Nigeria, Niger, Chad, Cameroon and Benin – against the terrorists.
---
Nigeria up close: Check out our Flipboard magazine
---