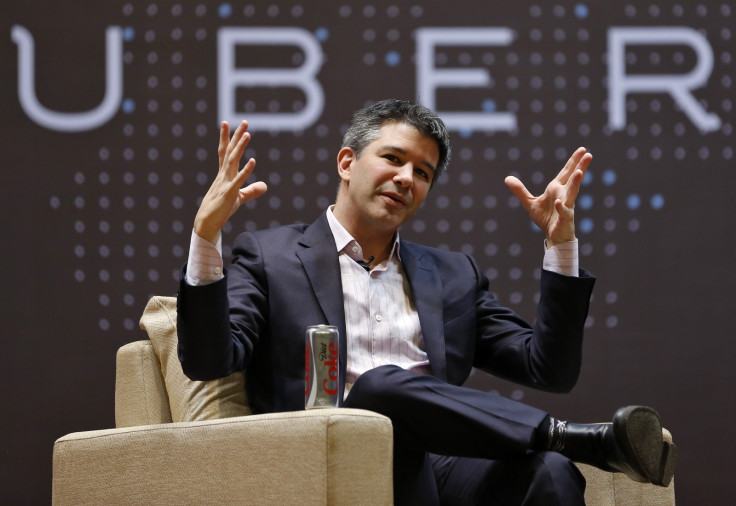 Ousted Uber CEO Travis Kalanick is being sued by one of the ride-hailing firm's largest investors, with the former executive being accused of engaging in fraud and attempting to "increase his power over Uber for his own selfish ends".
Benchmark Capital Partners, one of Uber's earliest investors, filed a lawsuit in Delaware Chancery Court on Thursday (10 August) to force him off Uber's board of directors and block his ability to fill three board seats.
The lawsuit accuses Kalanick of "fraud, breaches of fiduciary duty, and breaches of contractual obligations".
It also comes less than two months after Kalanick resigned from the embattled company after a group of investors demanded an immediate change in leadership. Benchmark reportedly spearheaded the call for Kalanick to step down from the post.
The lawsuit includes a slew of complaints against Kalanick over his "gross mismanagement and other misconduct at Uber."
According to the complaint, Kalanick failed to disclose key information about Otto, the self-driving startup acquired by Uber for $680m (£523m) in 2016. The acquisition has been a point of contention in the ongoing high-stakes lawsuit with Google's Waymo.
The complaint also accuses Kalanick of concealing information and actions from the board regarding the mishandling of medical files of a rape victim in India, executives' visit to an escort bar in South Korea and Greyball, the secret software used to thwart law enforcement in areas where its services were restricted.
Benchmark says Kalanick was aware of these issues in 2016 when the board decided to increase the number of voting directors from eight to 11. Had it known about Kalanick's earlier conduct, the venture capital firm said it would have never approved the three new board seats. The former CEO currently holds one of those seats while the other two remain vacant.
The lawsuit alleges that Kalanick understood that once the board became aware of these matters, they would likely force him to resign. Therefore, he "sought to grant himself a way to play an ongoing leadership role at Uber once the truth came out" and attempted to "pack the board" with "loyal allies" in an effort to "insulate his prior conduct from scrutiny and clear the path for his eventual return as CEO."
If Kalanick is allowed to stay on at Uber, the suit says the company will "suffer irreparable harm and needlessly face considerable reputational, regulatory and other risks", noting that the firm's search for a new CEO has already been affected due to his interference.
"Kalanick's improper role on the board threatens the sound management of Uber during this critical period," the suit states. "Moreover, the value of Benchmark's investment in Uber is significantly threatened by Kalanick's continued presence on the board."
Benchmark currently owns a 13% stake in Uber while Kalanick owns approximately 10%, according to the suit.
Uber has been embroiled in controversies since the beginning of the year – from widespread allegations of sexual harassment and discrimination that led to an internal probe to secret software used to thwart law enforcement and track rival drivers.
Over the past few months, the world's most highly-valued startup has also seen an exodus of top executives, including Kalanick's eventual resignation in June.
Earlier on Thursday, Uber's first employee and senior vice president of global operations Ryan Graves resigned from his post. However, he will still hold a seat on the company's board of directors.
A spokesperson for Kalanick said the lawsuit is "completely without merit and riddled with lies and false allegations" and is further evidence that Benchmark is acting "in its own best interests" contrary to those of the company.
"Benchmark's lawsuit is a transparent attempt to deprive Travis Kalanick of his rights as a founder and shareholder and to silence his voice regarding the management of the company he helped create," the spokesperson said in a statement.
"Travis will continue to act in the interests of Uber and all of its stakeholders and is confident that these entirely baseless claims will be rejected."