Australian counter-terrorism police arrested a man on Tuesday (28 February) after a major investigation found that he was allegedly seeking to provide the Islamic State (Isis) terror group with hi-tech capabilities to develop a missile.
In what has been described as a major anti-terror operation, the 42-year-old Haisam Zahab's home in the rural New South Wales town of Young, about 270 km (170 miles) southwest of Sydney, was raided as part of an 18-month-long investigation.
Zahab is an Australia-born citizen and is thought to be an electrician by profession. He is accused of performing services from Australia for Isis activities in Syria and Iraq. They include designing a laser warning device to help warn against incoming guided weapons used by coalition forces in Syria and Iraq, Police Commissioner Andrew Colvin told reporters in the nation's capital, Canberra.
Zahab was also reportedly engaged in researching, designing and modelling of systems to help Isis develop its own long-range guided missile capabilities.
However, he was not planning to carry out any attack in Australia, Colvin said. He was not part of a group and was thought to be working alone, he added.
"We will be alleging that the material he was intending to provide to ISIL [Isis], the research that he was doing, was credible," the Associated Press cited Colvin as saying.
Zahab is facing several charges, including two for allegedly supporting and helping jihadist groups overseas. Under Australian laws, these charges are believed to carry a maximum punishment of life imprisonment.
"This is a very technical offence and this gentleman is quite technically minded so we will be doing a complete, thorough forensic examination of that property," The Daily Telegraph quoted assistant commissioner of counter-terrorism, Ian McCartney McCartney, as saying.
"It could take hours, if not days, and we will leave no stone unturned in what we're looking for."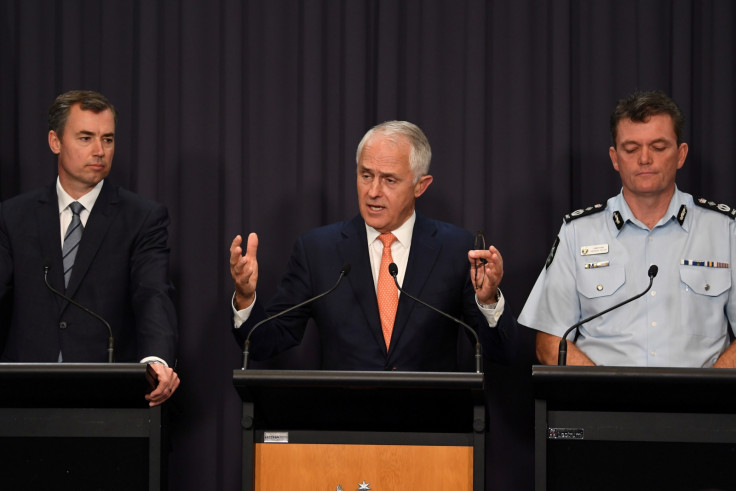 Media reports suggest that the electrician made a brief appearance in court on Tuesday (28 February) but he did not seek bail. He is due to appear in court next on 8 March.
The Australian government said its police forces have foiled several terror plots since September 2014, when the terrorist threat level was raised.
"The evidence uncovered to date does not involved immediate domestic attack planning but it is yet another reminder of the enduring threat we face from Islamist terrorism ... This highlights that terrorism, support for terrorist groups, and Islamist extremism is not limited to our major cities," Australian Prime Minister Malcolm Turnbull said at a press conference.