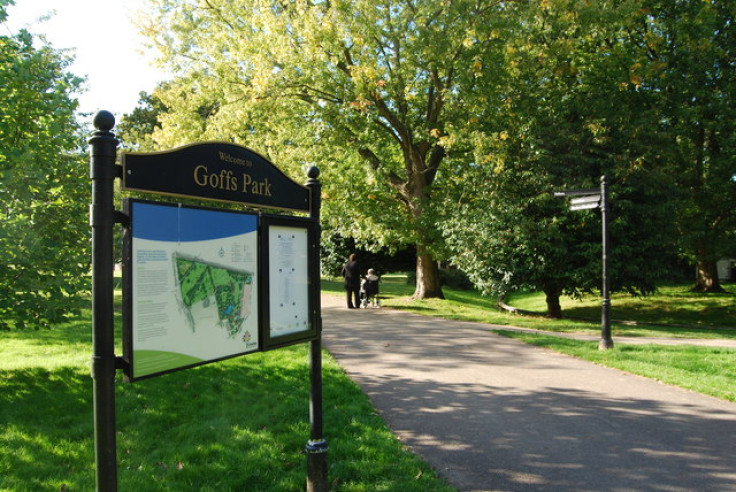 A man was beaten to the ground and gang-raped by two men he might have known at Goffs Park in Crawley. Sussex Police said the 27-year-old man was found in a "distressed" state at the 50-acre West Sussex park by a passerby at about 12.20pm on Friday 19 August.
The victim told police he was pushed up against a wall and then to the floor before he was raped.
He had been walking through the park, which is beside the A23 and the Crawley-Horsham railway line and a short walk from the town centre, sometime between 9.35am and 11.40am. Sussex Police believe his attackers may have been known to him.
Detective Sergeant Lex Witek said: "The victim wasn't physically hurt but was in a distressed state. He has been supported by specially trained officers. We believe this was not a stranger attack but carried out by people known to him. If you witnessed this or have any information please contact us."
The attack happened after a 26-year-old woman was raped as she walked through the park in the early hours of the morning in February. Craig Line, 21, of South Holmes Road, Horsham, has been charged with two counts of rape, one of attempted rape and one of assault occasioning actual bodily harm.