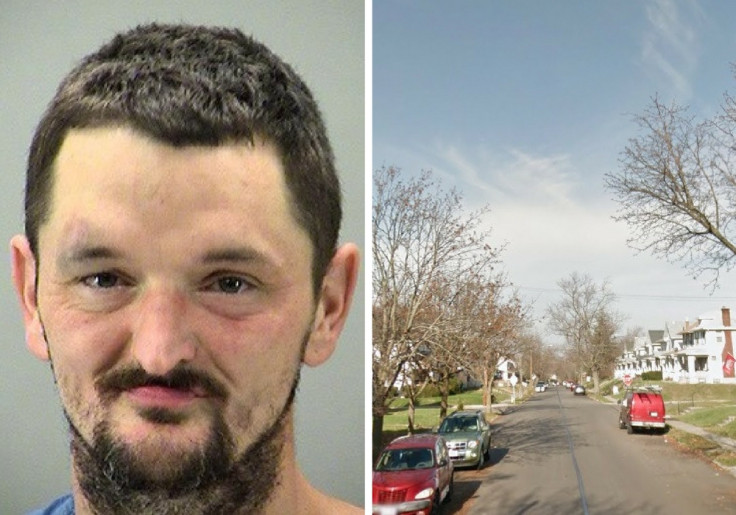 A disturbed man has admitted attempting to have sex with a parked van on a public street and pulling his pants down and swinging on a road sign before passing out in nearby garden. Police in the US state of Ohio said that Michael Henson appeared to be under the influence of narcotics on 16 August this year when he was arrested for public indecency.
The 35-year-old was spotted by a resident of the street pulling his pants down and getting intimate with the front grill of a red van, parked at 805 St. Nicholas Avenue, in Dayton. Henson communed with the van "for a while" before passing out in a nearby garden, witness Marjorie Evans told police.
An incident report, dated 18 August, said that he put his penis "in the front grill of the van and began humping it as if he was having sex with the van. Before that he was seen "pulling his pants down and swinging on a stop sign", according to the official documents.
While he was resting in the garden, a witness called police and he was arrested wearing in just gym shorts and shoes before being taken to Montgomery County jail, said court records published by The Smoking Gun.
Officers said that Henson had "appeared under the influence of some type of narcotic" and the witness to his actions said he was "walking around in circles" as if intoxicated.
Henson pleaded guilty to charges of misdemeanour public indecency and sentenced to 60 days in jail, although much of the term was suspended. He was also ordered to pay $111 (£91.06) in court costs, with payment suspended, and spend a year on community control. Henson must also undergo mental health counselling, if required by probation officers.
It was also stated that Henson had previous narcotics-related convictions, as well as other convictions for public intoxication, theft, receiving stolen property, and carrying a concealed weapon.