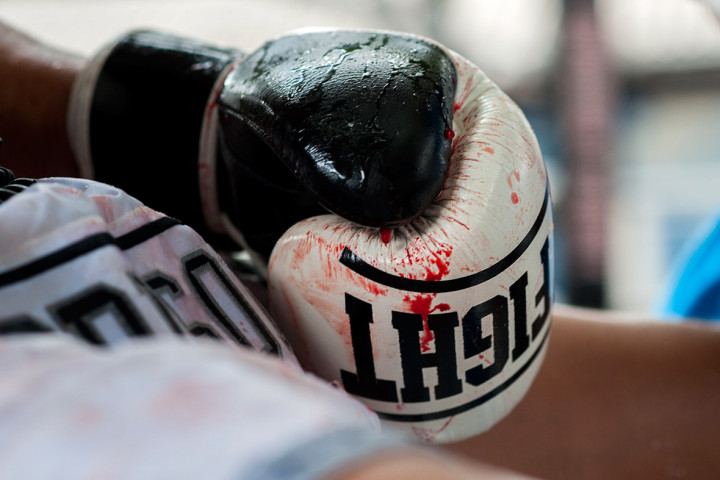 Security cameras outside a Russian nightclub captured moment a professional boxer took on a group of thugs, knocking out three men while defending his wife's honour.
Nicolai Valasenko, 29, a professional boxer and martial arts expert, knocked out the heavies who were harassing his wife – despite being hugely outnumbered.
He had gone to the bathroom in a nightclub in the small Russian town of Starokorsunskaya, and returned to find the men trying to drag his wife into a VIP room.
After asking them to leave, their leader Leonti Yevdokimov, 33, suggested they continue their discussion outside.
Valsenko left the club to confront the heavies, and CCTV footage from the alleyway outside shows him knocking out three of the thugs while the other seven backed away, apparently stunned by his ability to handle himself in the fight.
"There were at least ten of them, led by the two who thought they were real big shots," eyewitness Eldar Vinogradoff told the Daily Mail.
"One of them took off his shirt and started squaring up to the boxer, and I don't think he even knew what hit him when he went down like a bowling pin. A second man tried to kick the boxer and he was floored instantly as well. Then a third man joined in, and he was left staggering and on the point of collapsing after taking three blows to the head and not landing once himself."
The men are said to be part of a local gang which has been blamed for a rise in petty crime. Reports say the gang filed a complaint with the police, but a police spokesperson said that no action could be taken against Vlasenko as he had acted in self-defence.