A man has died in the German city of Munich after setting himself on fire after writing politically-motivated slogans referring to the Berlin truck attack.
The 54-year-old man, who as of yet has not been identified, committed an act of self-immolation at around 3am on Friday (19 May) in Marienplatz square, in central Munich.
Police say that the man poured several litres of petrol over his body before setting himself ablaze close to the front of the town hall in the city.
Onlookers spotted the dying man lying face-down and tried to save his life using a fire extinguisher but he died around an hour later at a specialist unit in a local hospital due to large-scale burns.
Before the incident the man had driven to the nearby Mariensäule where police say they found a number of politically-motivated slogans scrawled in felt-tip pen in his car.
The Associated Press (AP) reported that these included: "War on German soil - never again" and "Amri is just the tip of the iceberg," a reference to Anis Amri, the Isis-inspired jihadist who drove a truck into a crowded Berlin Christmas market in December, killing 12 civilians, and injuring 56.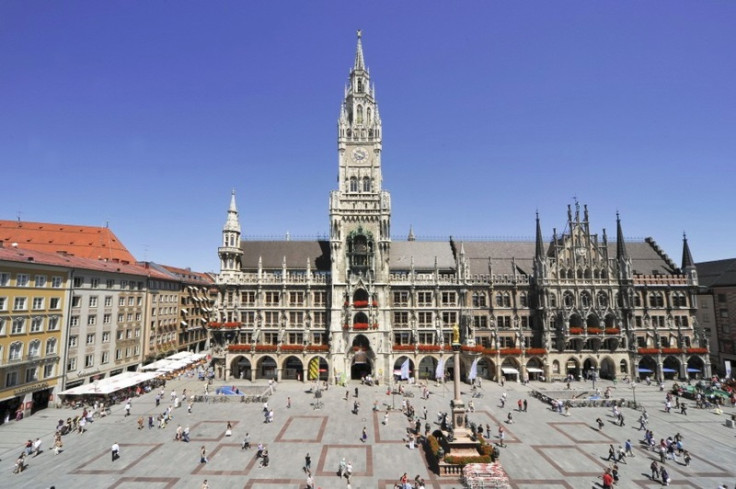 A police spokesman added that there was no doubt that he had lit the fire himself but did not specify any particular motive for the apparent suicide.
Recent reports from Germany have suggested that Amri was known by police who had suspected him of dealing drugs in the country, and authorities may have failed in preventing the massacre by not deporting him.
Andreas Geisel, Berlin's state interior minister, said that there is an investigation into a possible cover up after reports that police knew about Amri being a possible criminal in March 2016.
After committing the attack it emerged that the 24-year-old had pledged allegiance to Isis warlord Abu Bakr al-Baghdadi.
The Tunisian national managing to evade authorities for four days in five countries before being shot dead by police in Milan.