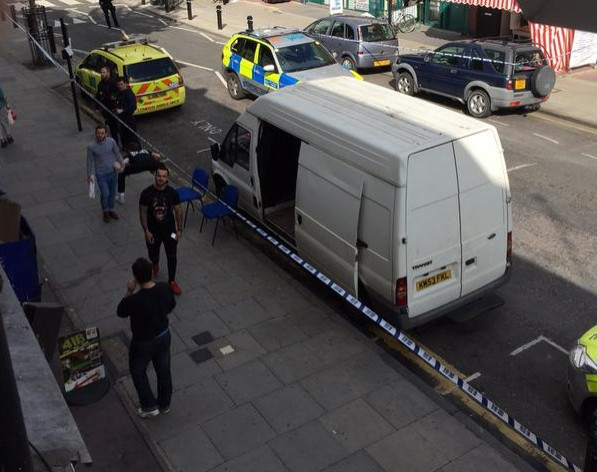 A man was shot dead in broad daylight on a busy street in Hackney, east London, on 26 September. Specialist firearms officers from the Metropolitan Police were called to reports of shots being fired on a busy street in Chatsworth Road in Lower Clapton at about 1pm.
The victim, is thought to be an adult male, and reports suggest he was targeted by a gang of assailants as he walked near to shops in an area dubbed the "murder mile". Unconfirmed reports suggest he may have run into a nearby shop where he collapsed to the floor.
The man, who suffered gunshot wounds, was pronounced dead at the scene according to the Metropolitan Police and local road closures remain in place. A spokesman for the force said: "A post mortem-examination will be scheduled in due course. Next of kin have not been informed. The Homicide and Major Crime (HMCC) are in the process of being informed. No arrests have been made and enquires continue."
Up to 12 people sitting outside the nearby Creperie du Monde scattered after the shooting and some residents took to Twitter. Stephen O'Flaherty wrote: "I think I just heard a shooting on Chatsworth Road #ChatsworthRoadShooting. People jumped to the ground and scattered after shots were heard."
Also in Brockley, south London, on 26 September, a man was seriously injured and two others left with stab wounds after a knife fight that ended with a car crash nearby. The incident took place near St Norbert's Road, at about 3pm, according to the Metropolitan Police.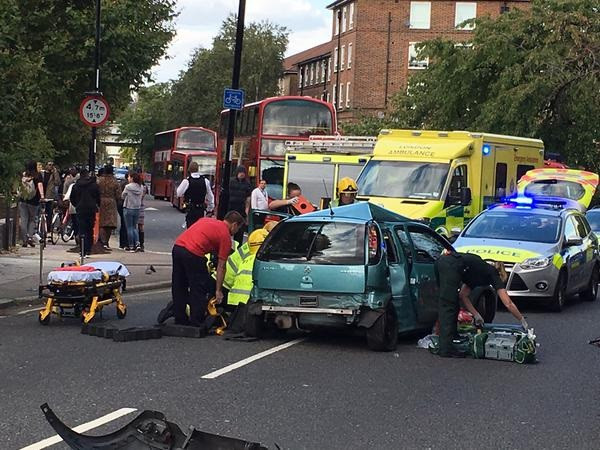 A spokesperson for the police said: "Two of the men have minor cuts to their hands while the other man is in a serious condition with injuries unknown at this stage. All three are currently being assessed by the London Ambulance Service. At this early stage officers believe a fight occurred within the vicinity of St Norbert Road that led to the occupants of a car leaving the scene. The car then was in collision with a lamp post."
In August, Metropolitan Police detectives charged two men on suspicion of a firearm offences and intending to endanger life after a man was shot in nearby Ridley Road market in Dalston. The man, who is thought to be in his thirties, was shot on 16 August.
And on 10 July, a man died and a woman was injured after a suspected double shooting in Wood Green. The two victims were shot in the street, during the rush hour, in what has been described as a drive-by shooting.