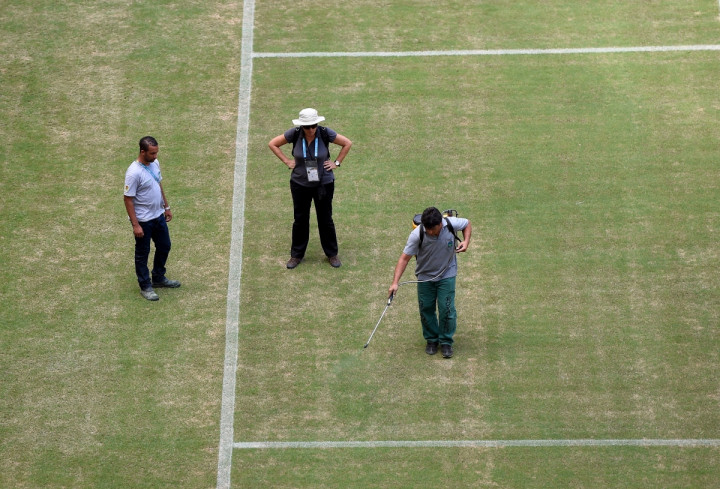 Green paint has been sprayed on to the pitch in an effort to improve the parched appearance of the field where England begin their World Cup against Italy.
Stadium workers wearing canisters of green dye squirted the pitch at the Stadium Amazonia to cover up the patchy surface.
This is just the latest in a series of last-minute tasks being performed by organisers who have been accused of being sluggish in their preparations for the global spectacle.
Changing rooms at the stadium, which will host the game between the European sides on Saturday, were also having work done on them.
England manager Roy Hodgson and his players will open their World Cup campaign tomorrow at the stadium, with their first group match against 2006 champions, Italy.
A Fifa spokesman insisted the ruling body was satisfied with the condition of the stadium, ahead of the Group D curtain raiser.
"The pitch in Manaus has been undergoing treatment in preparation for the Fifa World Cup," said the spokesman.
"Over the last three months, mitigation procedures have been put in place and there continues to be, significant improvement.
"Pitch experts from Fifa and the LOC are satisfied that the pitch will be ready for training and the matches, and have been based in Manaus to ensure that all proper procedures are in place."